Just when we thought that North West was warming up to her little brother, Saint West, the proof is in the pictures that the brother-sister duo still has work to do. Kim Kardashian shared a series of candids on Instagram on Tuesday that showed North spending time with the youngest member of the family, Psalm West, right before giving Saint the look.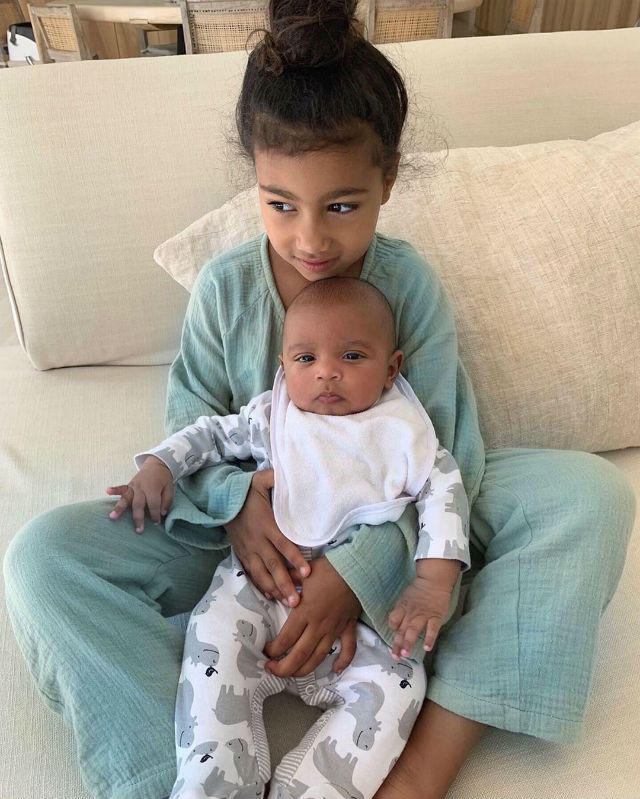 "It was going so good," Kim told her Instagram fans. The first picture in the series shows North smiling while holding her youngest brother. Saint enters the scene in the second picture and gives the camera a peace sign. It is then that North begins to show signs of the energy falling in the room. The youngster looks down at her hand while continuing to hold her youngest brother.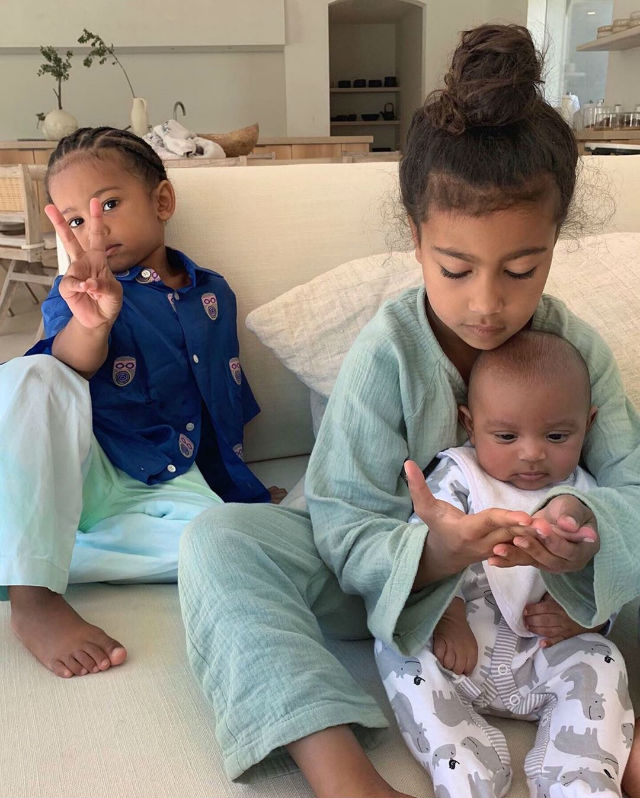 Finally, the third shot shows North cutting her eyes at Saint. The younger sibling does not cower but rather gives his sister a piercing look of his own. Many fans deemed the series of photos as cute despite the intense looks North and Saint exchange in the final shot. Still, you have to admit that the rivalry between these two siblings is pretty hilarious.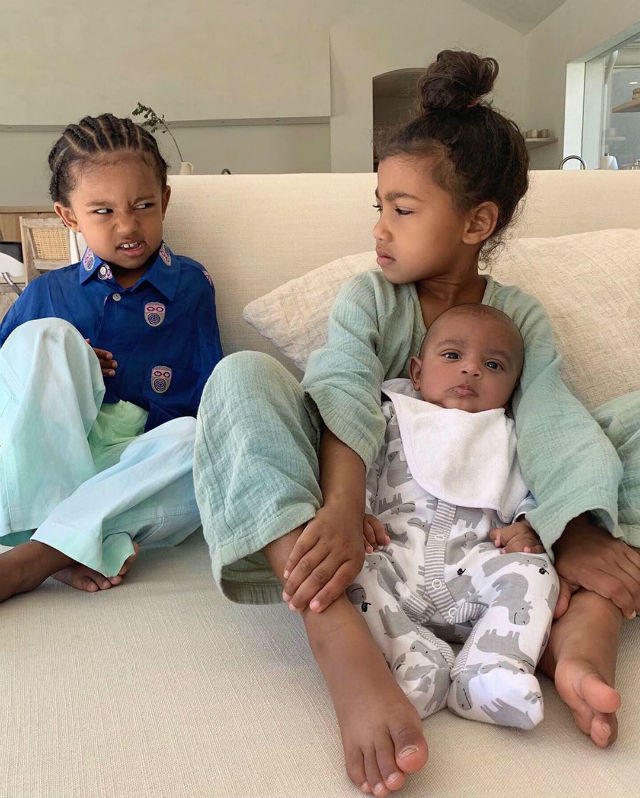 Kim Kardashian discussed North and Saint's ongoing sibling war during an interview in 2017. "Her thing is she thinks she's outsmarting me," Kim shared. "She's like, 'We're having a tea party mom. No boys allowed. Dad can't come too then,'" the celebrity mom said. "And she'll just slam the door on her brother's face. He'll just start crying."
Even back then, Saint didn't let his sister get the best of him. "When they both are standing there, he likes to imitate her now, so if she's crying he'll just start fake crying," Kim said.
From fake crying to fierce looks, it seems that this sibling rivalry between North West and Saint West is far from over. Stay tuned to get more Kardashian kids news!
Photo: Kim Kardashian/Instagram