Tristan Thompson's ex, Jordyn Craig, is enjoying Thailand with her son, Prince Thompson. The celebrity mom recently shared pictures and a blog post from her latest travel adventures with Prince.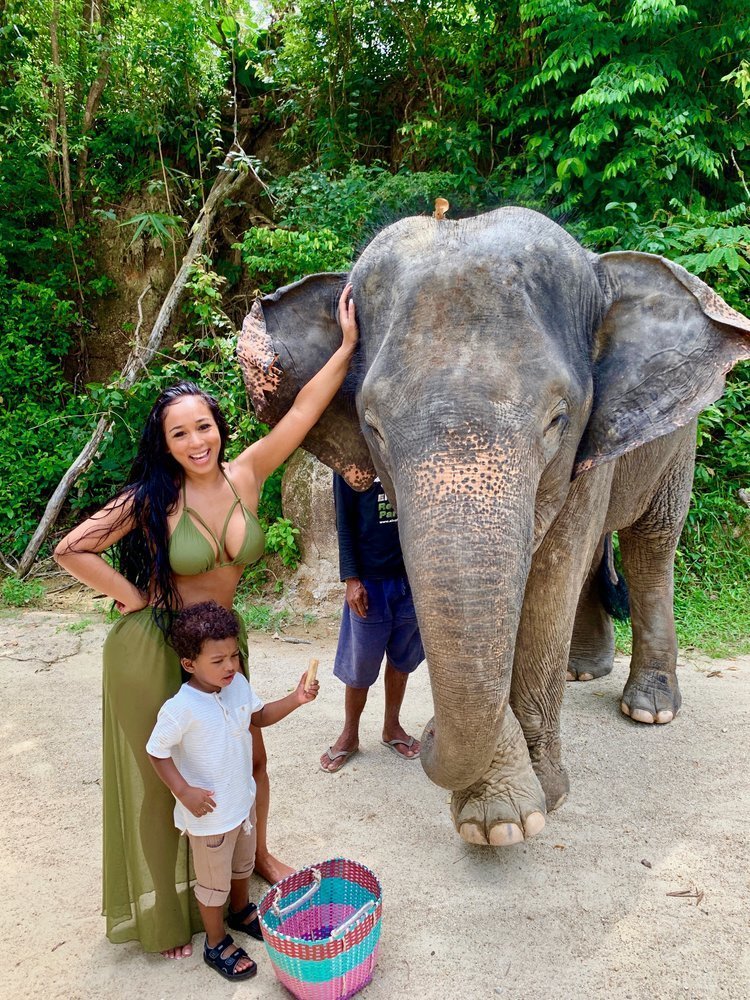 The trip, as Jordyn describes it in her blog post, was an "edu-vacation." The celebrity mom and her son visited the Elephant Retirement Sanctuary Park, which lets visitors get hands-on experience in caring for elephants and learning about the unique creatures. Jordyn chose the premium package for her and Prince's trip, which allowed the mother-son duo to prepare snacks for the elephants as well as help bathe the friendly giants.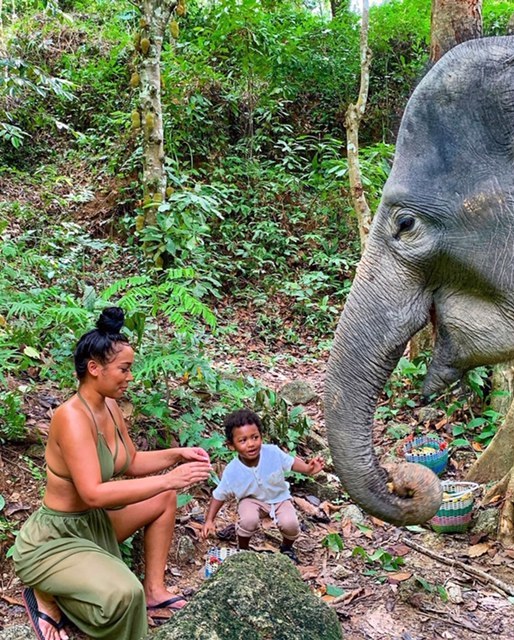 "We gave a mud bath to one of the baby elephants named Pinky. She's only 2.5 years old and pretty much the CUTEST little baby elephant in the world," Jordyn wrote of the experience. "At first Papa Prince was NOT feeling the mud at all," the celebrity mom said of her son. "He thought the mud was something else," Jordyn added. "But, of course, he ended up loving giving the mud bath," Craig concluded.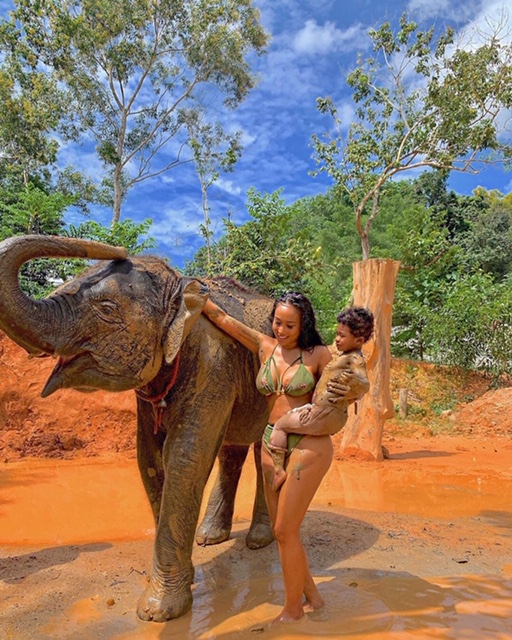 Many praised Jordyn for traveling the world with her son. "I wanna travel the world with my baby, too," one social media follower wrote on Instagram. Another fan said, "Y'all so Cute. Jordy, you make motherhood look so fun and fabulous."
Prince Thompson is Jordyn Craig's son with Tristan Thompson. Stay tuned for more celebrity mom news!
Photo: Jordyn Craig/Instagram