Cardi B had a little partner during her performance at the Veld Music Festival in Toronto, Canada, this past weekend. The 'Money' rapper's daughter, Kulture Cephus, joined her mom onstage.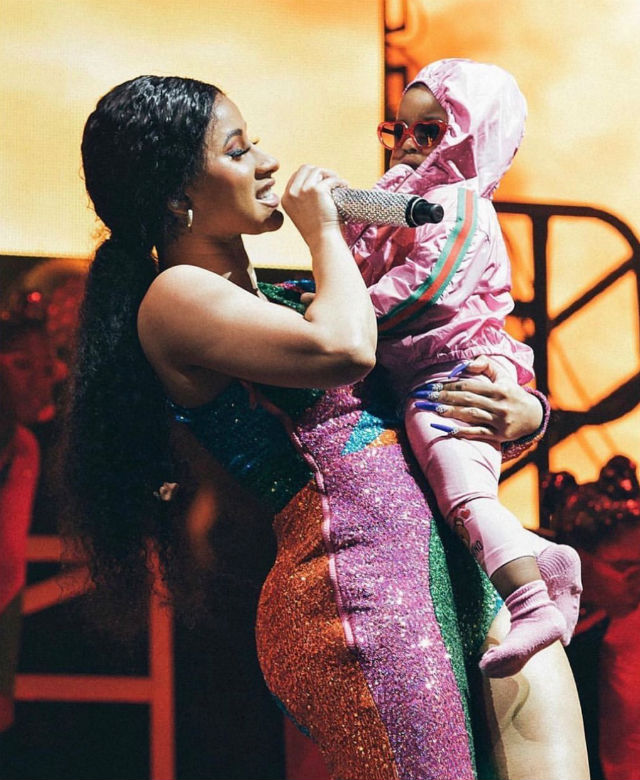 Kulture, of course, was the epitome of style as she wore designer wear. The youngster's attire matched her mom's jumpsuit, which sparkled from top to bottom.
Cardi B told her fans that she would take her daughter on the road with her when Kulture was old enough for trips. The recording artist appears to be making good with her promise as Cardi has shared pictures of Kulture hanging with her mom on the family's private jet. The little one has also been recorded while spending time with both mom and dad, Offset, before one of the big shows.
Cardi B shared the joys of parenting during a recent interview. "She is so fun, she is cool, like, I love her, she's like my little best friend," Cardi said of her daughter. "She just makes the gloomiest days like sunshine. I love it. It's is [a] slice of heaven," the rapper added.
The celebrity mom went on to say, "I'm a good mom. I'm good at a lot of things. The best job is a mom. I'm really good at being a mom."
Kulture is Cardi B and Offset's only child together. Stay tuned for more celebrity baby news!
Photo: Instagram/ @henneseycarolina