Peekaboo! Brooklyn sees you! RHOA star Kenya Moore recently shared pictures of her baby, Brooklyn Daly, playing with her dad, Marc Daly, at home.
The pictures were simply adorable as it captured the nature of the game of Peekaboo, which is for one player to temporarily hide from the other player.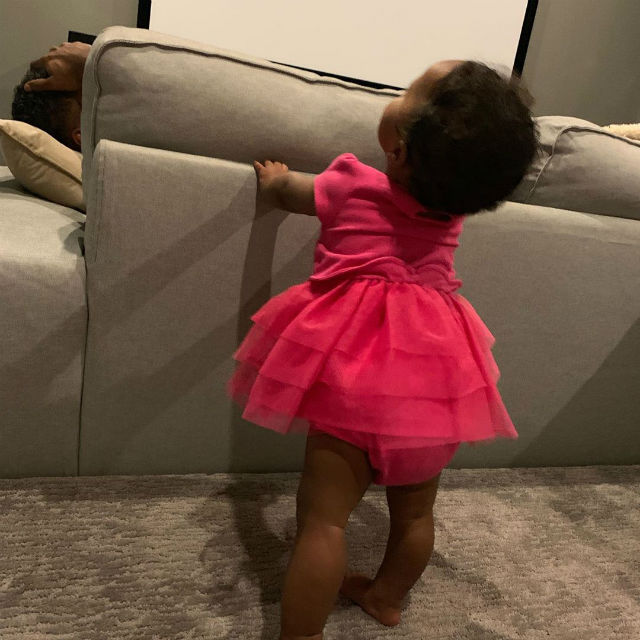 Fans can expect to see more of Kenya Moore and the family at home in the upcoming season of Real Housewives of Atlanta. The celebrity mom confirmed her return to the hit reality series earlier this month. Fans, of course, rejoiced at the notion of Moore's return.
"It's going to be a great season," an insider recently shared exclusively with PEOPLE. "Kenya isn't wasting time reminding everyone why she's reality TV gold," another family friend said.
Kenya Moore told the press last year that participating in RHOA for Season 11 was not a possibility. "I was disappointed [not to be on the show again]," Kenya told media. "It broke my heart but with all the stress, I don't know how I could have done it," she added.
Moore told the press that she hoped the opportunity to have a peach came up again in the future. Stay tuned for more Real Housewives of Atlanta baby news!
Photo: Kenya Moore/Instagram