The Kardashian kids go to IHOP!
IHOP is definitely the quintessential spot for breakfast, lunch, and dinner; however, now that it has the seal of approval from Hollywood's first family of reality TV, it is on the "it" list for being the best spot for a girls-only pj party!
In honor of her 7th birthday, Kourtney Kardashian gave daughter Penelope Disick an outing to remember by holding a girls-only bash at IHOP.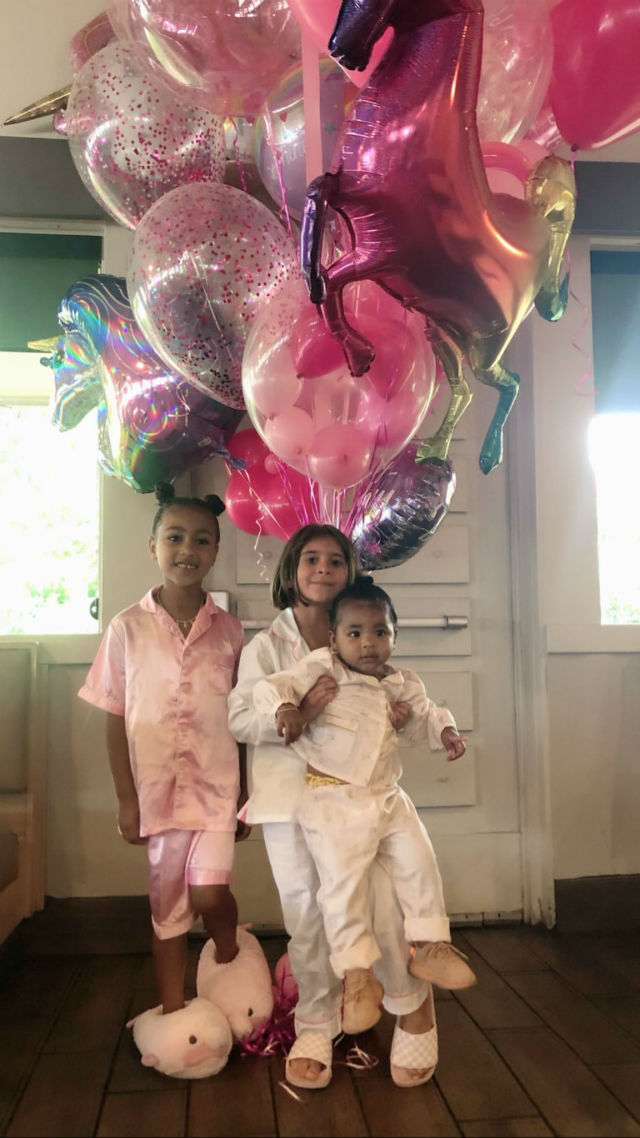 Penelope and her party guests arrived at the famous chained restaurant in a G-Wagon limo clad in pajamas and slippers. In addition to her friends. the seven-year-old's famous aunts and cousins, North and True, accompanied the group.


Kim and Khloe were both on photographer duty as the duo made sure that Instagram was flooded with pictures and videos of the outing. In addition to pancakes and whipped cream for everyone, lots of large, pink, and rainbow unicorn balloons were also a part of the brunch celebration.
This is the second birthday celebration for the new seven-year-old. Last month, Penelope Scotland Disick and her cousin North celebrated with family in Kourtney's backyard. Cousins and friends frolicked and laughed and had the time of their life in a joint Candy-Land themed blowout. The tiny fashionistas wore coordinated rainbow outfits and, of course, enjoyed a sweet variety of treats from Sugar Factory.
And of course, guests didn't leave with out a top-of-the-line goodie bags. Party favors included "the most diverse offering of Barbies," tie-dye t-shirts, and of course Sugar Factory goodies. What a celebration to turn seven! Happy Birthday, Penelope! Here's to wishing you many many more.