Chance the Rapper and his wife, Kirsten Corley, attended The Lion King premiere at Dolby Theatre in Hollywood on Tuesday (July 9). The celebrity couple had their daughter, Kensli Bennett, with them at the event.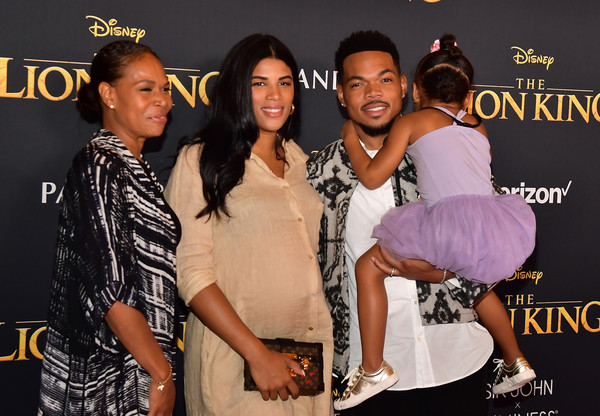 Kirsten craddled her protruding stomach while taking pictures with her family. Chance the Rapper was all smiles while holding his daughter during his appearance on the red carpet.
Fans can expect to see the characters they love in The Lion King remake. Nala, Sarabi and, of course, Mufasa are featured in the film. The story would not be complete, though, without Simba and his beloved sidekicks Pumbaa and Timon.
There is much to love about The Lion King remake. Donald Glover, who does the voiceover for an adult Simba in the film, recently delved into why he wanted to be a part of a story that many believe is a masterpiece.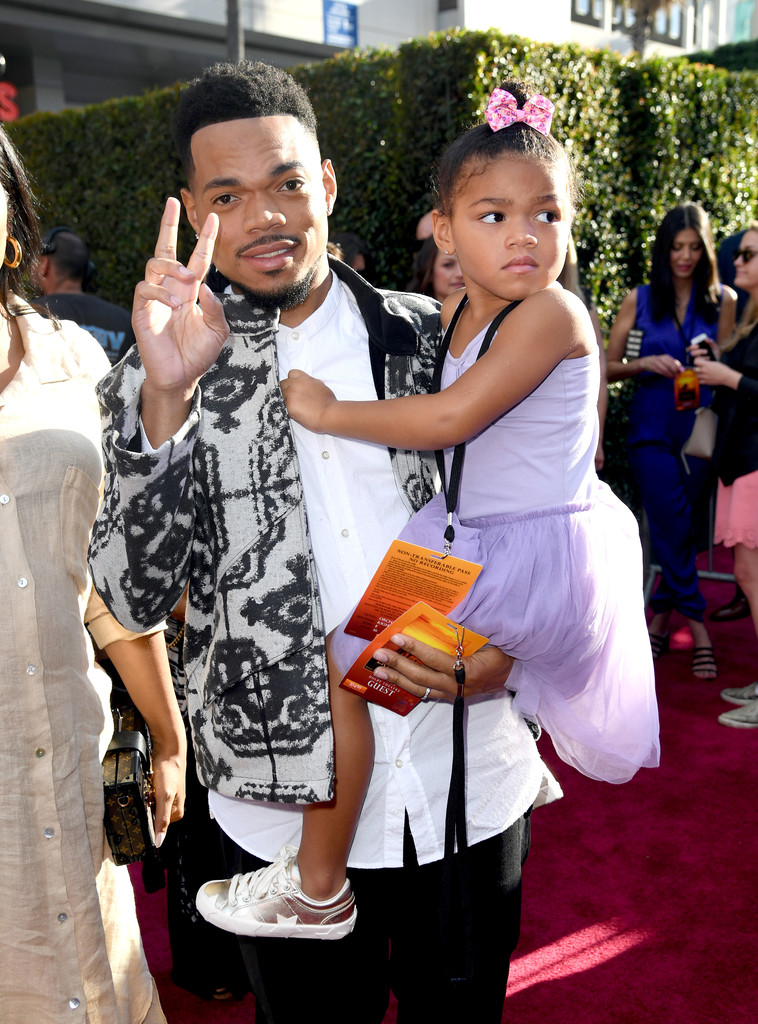 "[The Lion King is] a timeless story, but I think the way Favreau has constructed it, it's a very timely story as well," Glover said. "I just wanted to be a part of a global good," the recording artist revealed.
Jon Favreau welcomed Glover's presence. As the film's director explained during a recent interview, "Each iteration of The Lion King seems to bring its own spin to the music while still feeling related to what we all connect to as The Lion King. And so having Donald Glover and Beyoncé involved, not trying to create new songs but trying to build on what people remember and love about the old ones, has been really fun and formative."
Fans can see the magic that is Disney's The Lion King when the film comes to theaters on July 19, 2019.
Photo: Getty Images