Brooklyn Daly is 8-months-old! Kenya Moore and Marc Daly's daughter celebrated her latest development mark this past weekend.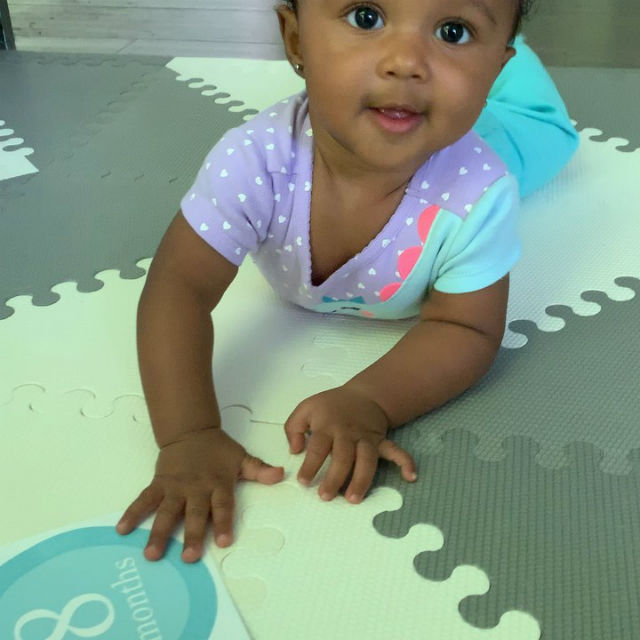 Kenya shared several pictures and video footage of her daughter in honor of Brooklyn turning 8-months-old. The little one crawled to a placard that bore the eight-month marker on it. Brooklyn looked up to her mom after accomplishing the task of crawling to the placard.
"I'm growing so fast," the caption read. "I can crawl now and I'm fast already! I can pull myself up, sit up and blow spit bubbles! Highly entertaining."
Kenya Moore celebrated Mother's Day as a mom for the first time this year. The Real Housewives of Atlanta alum told social media fans that she waited years to be a parent and was loving the moment.
"I've waited my whole life for this moment," Kenya shared, "to be called a mother. @thebrooklyndaly thank you for choosing me. You have my unconditional love forever and always. I vow to protect, nurture, and encourage you to always be your best self."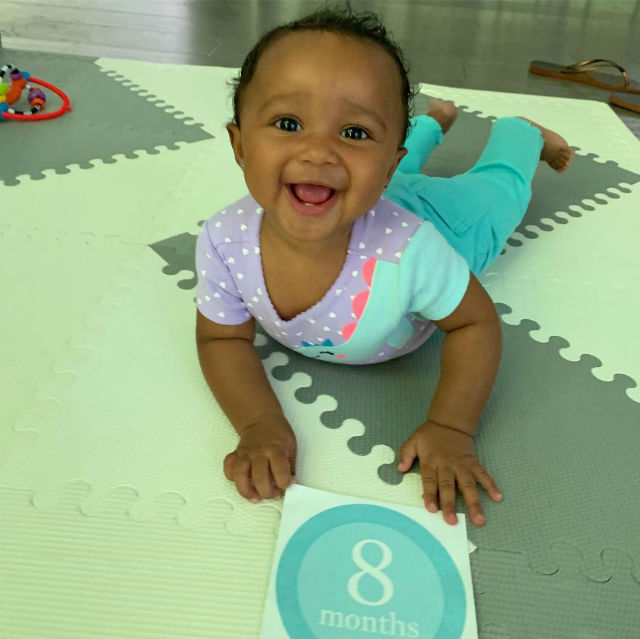 Kenya concluded her note by telling her daughter, "You are my world and I love you so much. Thank you, God, for this day. Happy Mother's Day. This is the most important job I will ever have."
Brooklyn is Kenya and Marc Daly's only child. Stay tuned for more Real Housewives of Atlanta baby news.
Photo: Kenya Moore/Instagram