John Singleton's son, Seven John Singleton, made his red carpet debut at the Season 3 Snowfall Fx premiere on Monday (July 8). The screening was held at the Bovard Auditorium at the University of Southern California (USC). Seven definitely stole the spotlight as he took pictures by himself.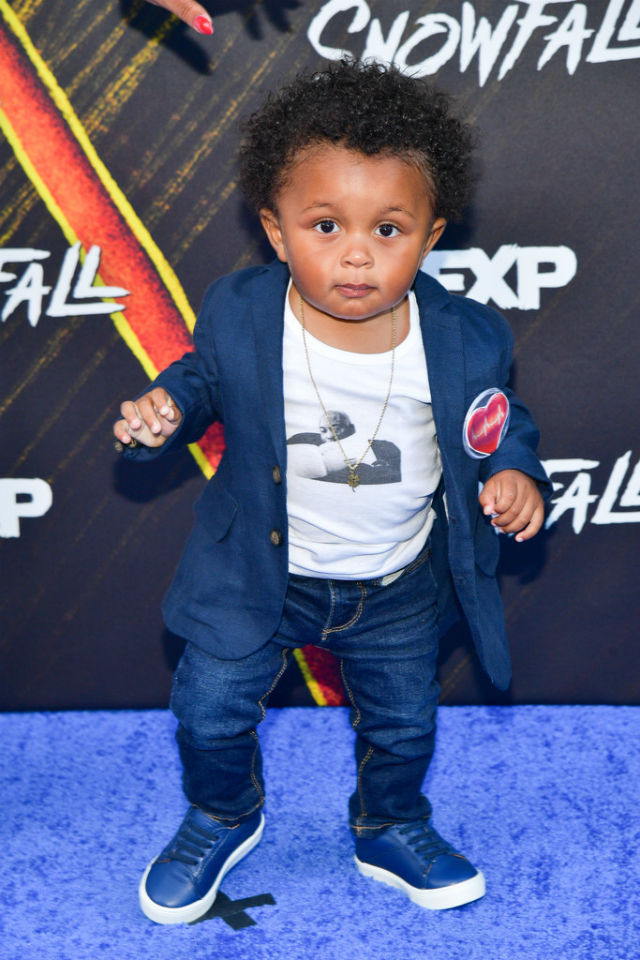 Seven is one of many stars in the new season of Snowfall. The youngster appears in an episode meant to pay tribute to the show's creator, John Singleton. The 51-year-old director passed away a few months back after suffering a major stroke. John's family admitted that the celebrity father suffered from high blood pressure for many years before his passing. The family encouraged the public to get checked often for hypertension and to take the necessary steps to remain in good health.
"More than 40% of African American men and women have high blood pressure, which also develops earlier in life and is usually more severe," Singleton's family said in a statement made to Deadline. "We are grateful to his fans, friends, and colleagues for the outpour of love and prayers during this incredibly difficult time," the family concluded.
John Singleton is survived by seven children. Seven is the director's youngest child. Stay tuned for more celebrity baby news!
Photo: Getty Images