Eddie Murphy is a grandfather! The legendary actor's son, Miles Mitchell, and his girlfriend, Carly Olivia, welcomed their first child on July 2, 2019.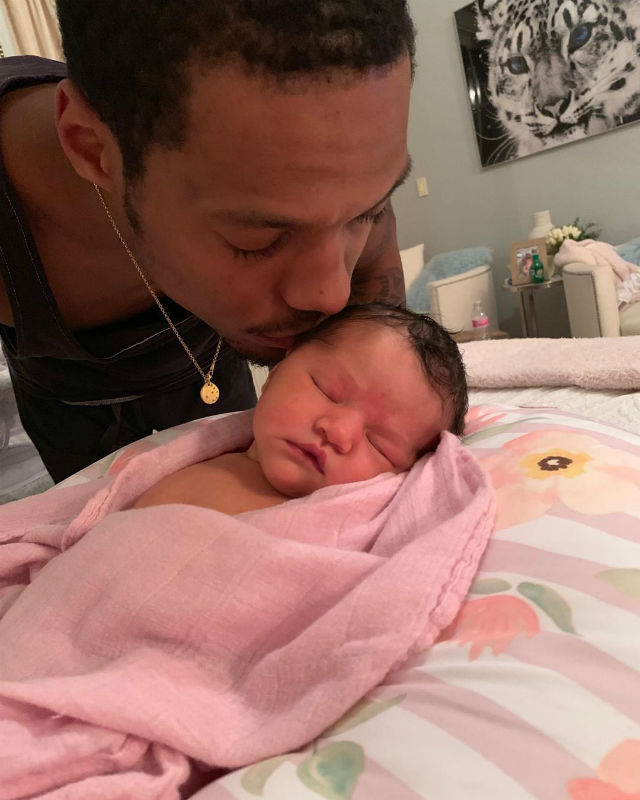 Bria Murphy was one among many family members to take to Instagram in celebration of the newest addition to the family. "Congratulations to my brother Myles and @carly.olivia on the birth of their beautiful baby girl, and my niece, Evie Isla Murphy," Bria exclaimed. "I'm so in love with this little angel already! And she has the best parents."
https://www.instagram.com/p/Bzmhq70g520/
Fans learned of Miles and Carly's expectancy last month. The couple enjoyed a beautiful baby shower at which family members and friends poured their love on the couple. "We can't wait to meet you, sweet girl," Carly shared online after the shower. "I can't wait," she reiterated.
Eddie Murphy is a new grandpa, but he will probably leave certain things to baby Evie's parents. The actor told Extra in 2016 that changing diapers is not his thing. "You know, I'm not a good," he began. "I don't change diapers," Murphy explained. "I would be horrible at it and that's not fair to the child," the actor concluded.
Eddie Murphy fathers ten children. Miles is the actor's son with his ex-wife, Nicole Murphy. Stay tuned for more celebrity family news!
Photo: Carly Olivia/Instagram