Mia Burks, the mother of Carmelo Anthony's alleged daughter, is slamming the basketball star for being a deadbeat dad. This week, Burks took to her social media to call out Anthony for not spending enough time with his daughter.
The drama began when celebrity gossip sites began circulating a photo of Carmelo having fun on a yacht beside a woman who was not his wife, La La Anthony. Some who saw the picture immediately thought the worse and assumed that Carmelo was again cheating on his spouse. The star athlete, however, revealed that nothing could be further from the truth.
"I'm going to address this one time and one time only," Carmelo told the public. "And I'm really only addressing it for my family," he added. "Keep my family out of this," Anthony admonished. "I'm over here trying to do my business retreat. I'm over here trying to have a good time. I'm on a boat with some friends. Those people are married. They don't got nothing (sic) to do with anything."
Carmelo went on to share the severity of the false allegations against him. "Y'all exposing somebody's wife," the celebrity father said. "Now I gotta deal with that. I gotta deal with that with my son. I gotta deal with that with my wife. That ain't cool. That's not cool at all."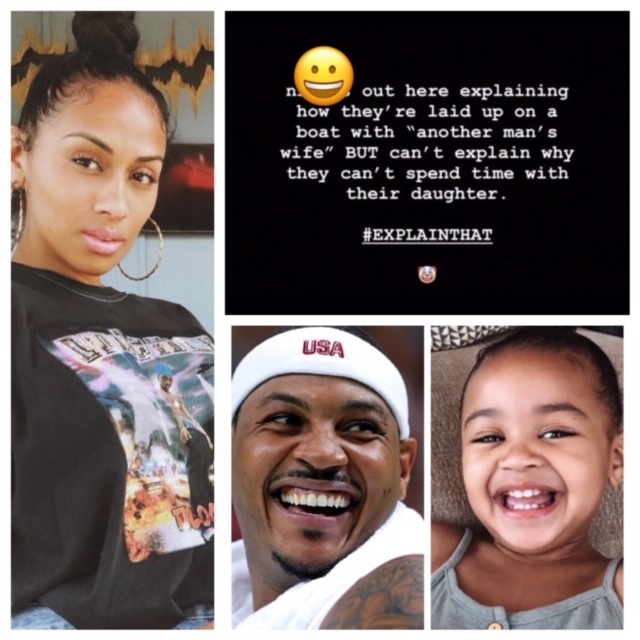 Some dragged the media for jumping to conclusions regarding Carmelo Anthony and what turned out to be a business trip. Mia Burks, however, did not let the incident go without speaking her mind regarding the matter.
"N—-s out here explaining how they're laid up on a boat with 'another man's wife.' BUT can't explain why they can't spend time with their daughter," Burks wrote in an Instagram post. The mother of Carmelo's alleged daughter also presented the notion of disbelief regarding the star athlete's claim of the trip being innocent.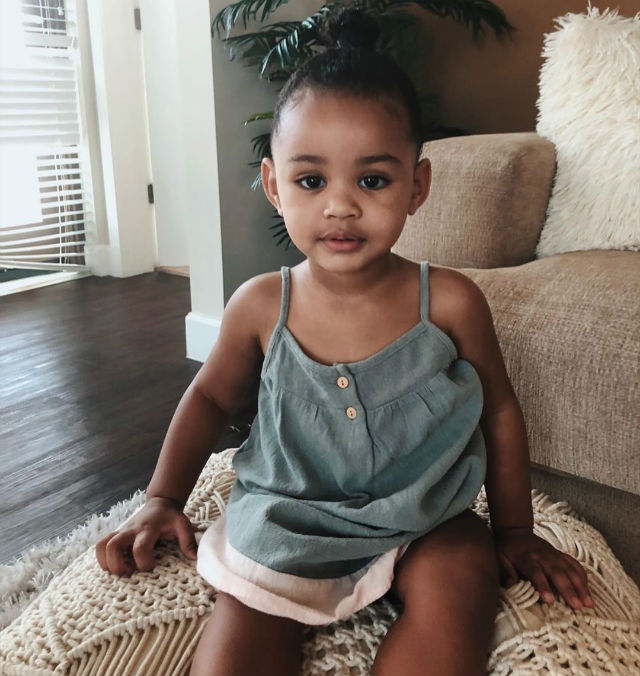 Carmelo Anthony and his wife, La La Anthony, were on the verge of divorce a few months ago after news of him reportedly having an affair with Mia Burks spread. The celebrity couple decided to rebuild their relationship after a period of separation and have been working towards recovery ever since.
La La and Carmelo Anthony have one child, Kiyan Anthony, together.