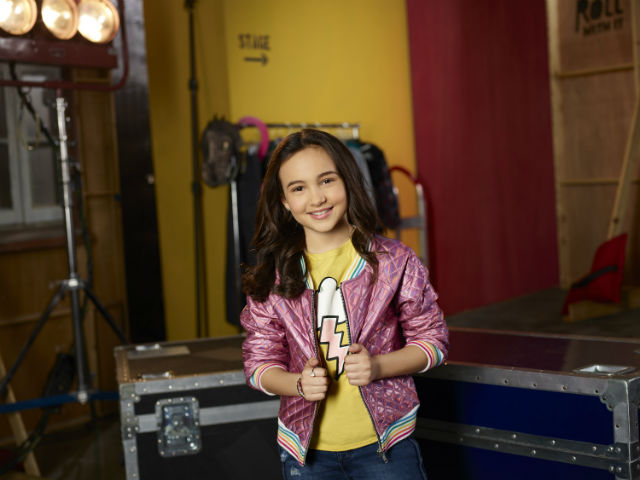 BCK: If you have to give advice to another young person who wants to get into acting, what kind of advice would you give them?
Ramon: Study and find scripts on line and break them down. A huge part of acting is just breaking down the script. It's not just going out there and delivering lines.
BCK: Do you guys have any upcoming projects that we should be on the look out for?
Ramon Reed: Possibly, but I can't talk about it yet.
BCK: Could you give your thoughts on what you want young viewers to get from your relationship as siblings on the show?
What i would like young  viewers to get from Owen and Blair's relationship as siblings is that because we are a blended family-Owen is Black and Blair is White- that it doesn't matter what color you are, you can still love someone the same. No matter what they look like or stand for, you can still support someone and always be there for them. It doesn't matter about the diversity; it matters about the unity that you guys have.
Kaylin: Blair and Owen, eventhough they are opposites, they have a really big connection where if Blair kind of goes crazy with these schemes, Owen is there to balance her out.  He centers her and she centers him. They are a really strong force together.
BCK: Finally, where can our readers find you all on social media?
Ramon: On Instagram, you can find me @iamramon.reed. And I may start a YouTube channel soon.
Kaylin : On Instagram, you can find me @kaylinhayman. And on Twitter, it is the same thing.
Photos: Disney
Don't Miss Out! Allow Notification Click Here..