Remy Ma and Papoose brought their daughter, Reminisce MacKenzie, to CC Sabathia's Celebrity Football Game at Yankee Stadium in New York City last week. The Golden Child was definitely in the building!
The little one matched her mother's outfit with what appeared to be custom-made attire. Reminisce rocked headwear that matched her outfit and brought even more attention to her cuteness. "She is beautiful," one fan commented after seeing Remy Ma's picture of her and the Golden Child online. Can we take a moment to appreciate Remy Ma's shoes, though? They are simply beautiful!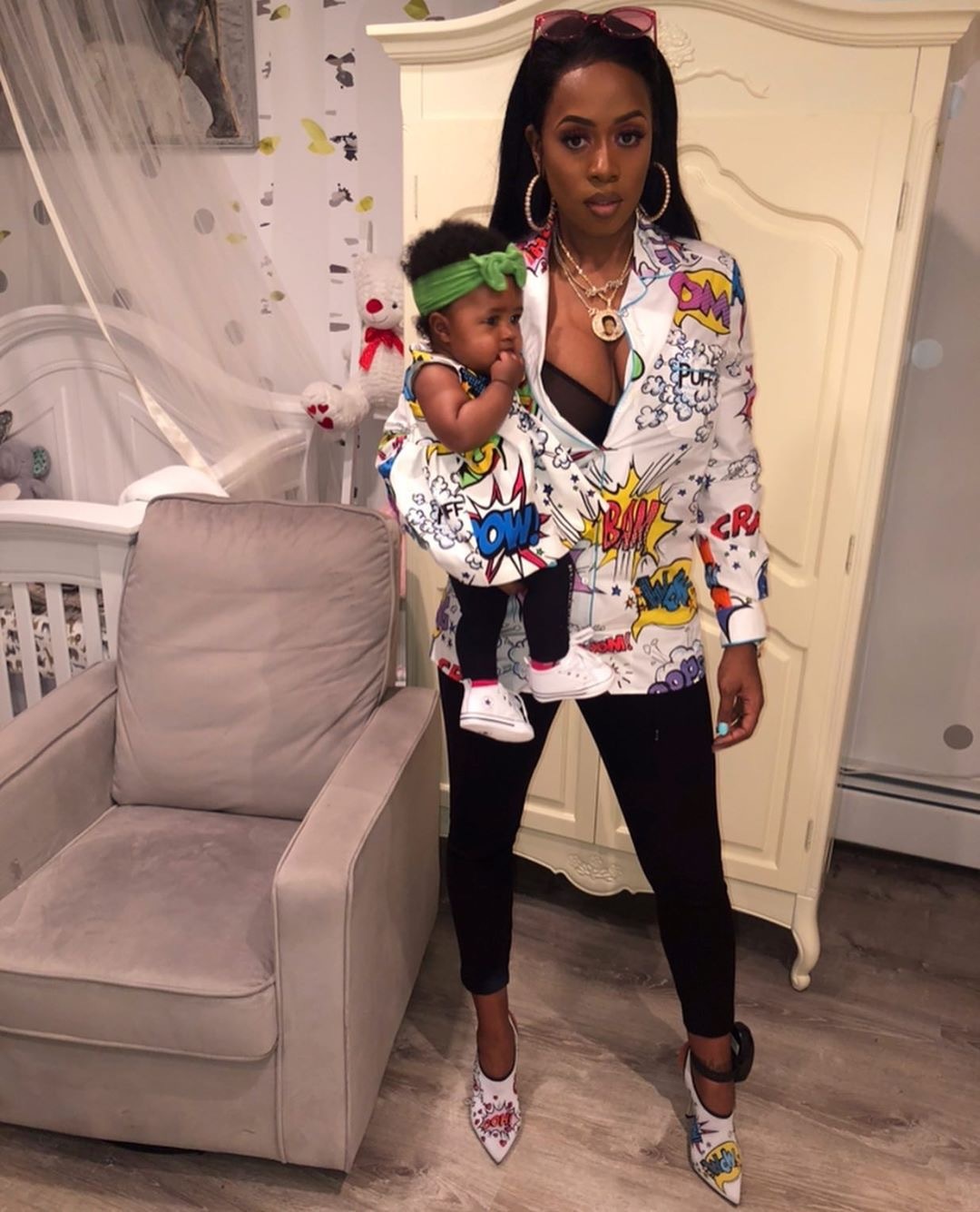 Remy Ma has been faced with the challenge of a misdemeanor since local rapper Brittany Taylor accused her of assault. Brittany alleged that Remy punched her in the face after Brittany tried to protect Remy's stepdaughter, Dejanae, from harm.
"What happened with me and Dej in Miami is I saved her – I saved her life," Brittany shared with media. "[Remy] got aggressive [when Britteny told her at Irving]," Taylor continued. "She was like, 'That's not what I heard,' and she punched me in the face."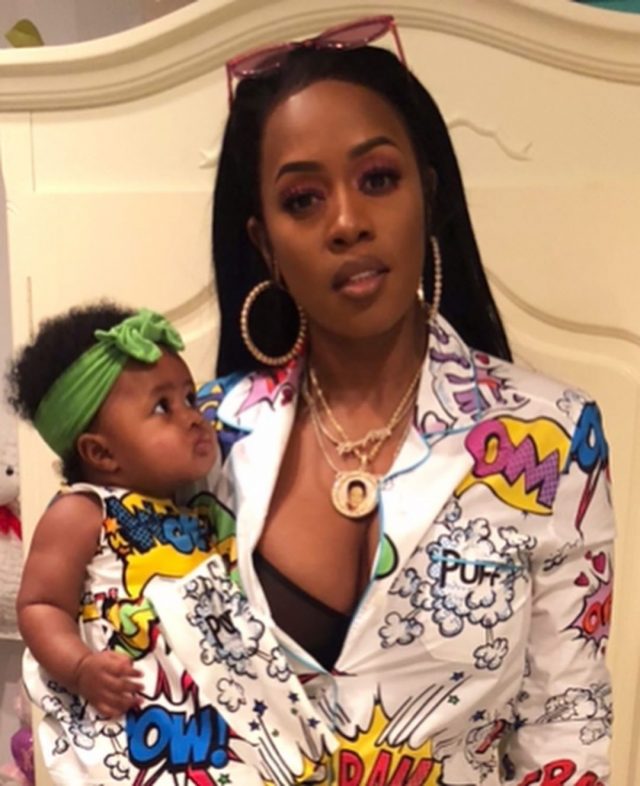 Remy Ma turned herself into the authorities at the beginning of this month all while denying all accusations of wrongdoing. According to a statement released by the celebrity mom's team,
"The alleged incident was said to have taken place nearly 3 weeks ago at Irving Plaza in New York City, where Remy Ma was scheduled to perform for a cancer benefit concert. Taylor, who was not invited to attend the event, accused Mackie of giving her a black eye. Thus far, there's no credible evidence to corroborate Taylor's story. Remy Ma was promptly released on a $1500 cash bail with a pending charge of a misdemeanor."
Remy Ma is several weeks from fulfilling the terms of her probation, which is why some fans are frustrated by Brittany Taylor's accusations. Stay tuned for more celebrity mom news!
Photo: Cassidy Sparrow/Getty Images