Prince Jackson graduated from Loyola Marymount University this past weekend and had the support of his family at the ceremony. Blanket Jackson, the youngest of Michael Jackson's kids, was definitely present to cheer on his older brother.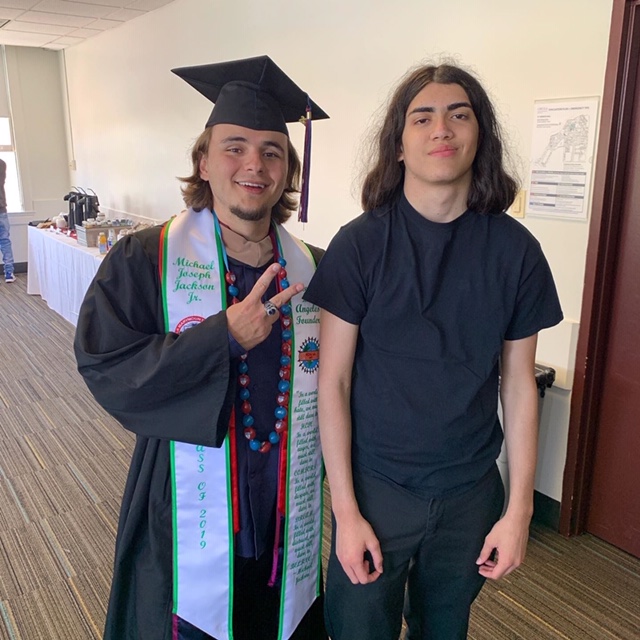 The public does not see much of Blanket these days, but the teen was sure to take pictures with Prince. One candid showed Prince smiling while standing beside his younger brother. Blanket gave the cameras a slight smile. Can we just focus on how tall the teen has gotten? Gone are the days of little Michael following behind his older brother and sister. Blanket is taller than Prince now!
Prince was excited to receive his bachelor's degree this past weekend. "I graduated from @loyolamarymount Cum Laude in the school of business with a focus on entrepreneurship," the young adult told his Instagram fans. "I met so many people and learned so much that the experience alone is worth it," he added. "I wish I could thank everyone that helped me make it to the end but I can't and unfortunately, they're not all pictured here."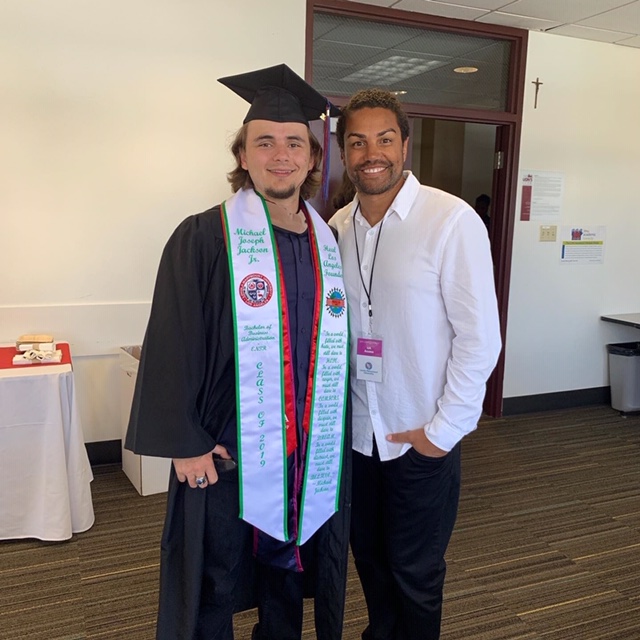 One family member who was pictured was the matriarch of the family, Katherine Jackson. Prince was sure to give special thanks to his grandmother and the other influential women in his life on Mother's Day. "Let's really celebrate some of the strongest women I have been fortunate to know and love so closely in my life and who deserve recognition on Mother's Day," the young adult wrote.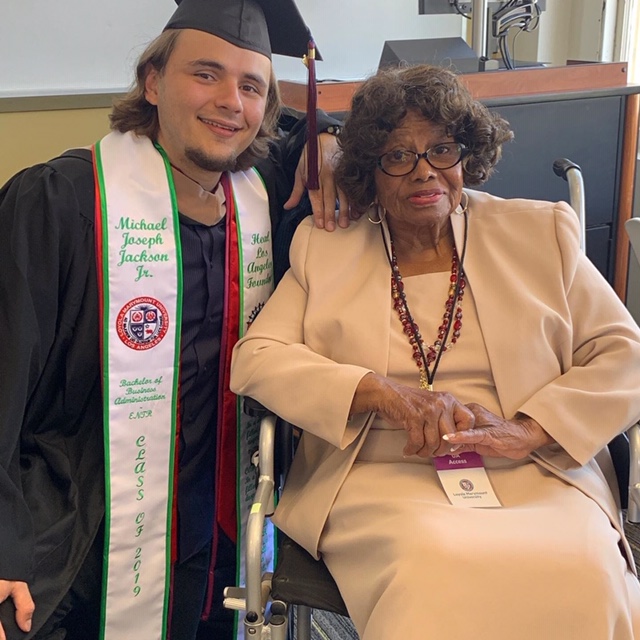 Katherine Jackson continued to rear Michael Jackson's kids after the untimely passing of the King of Pop nearly 10 years ago. The matriarch of the family shared her hopes for Blanket, Prince, and Paris during a 2013 interview.
"All I wanted [was] these kids to be is happy," Katherine shared. "They are incredibly polite and that's down to the way Michael brought them up," she added. "He instilled good manners but it's a different generation, of course, and I don't understand the whole social media thing. They are always on their phones."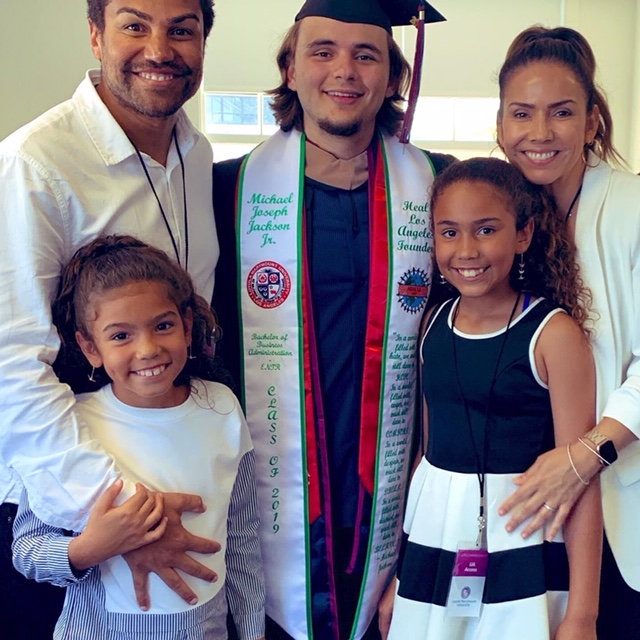 Michael Jackson passed away in his Holmby Hills home on June 25, 2009. Stay tuned for more Jackson family news!
Photo: Prince Jackson/Instagram