True Thompson was looking like a trendy tot in her Garlagy flamingo bathing suit and matching swim cap this week. The daughter of Khloe Kardashian and Tristan Thompson was ready to swim in the one piece swimsuit with UPF 50+ sun protection.
The swimwear retails anywhere from $5.92 – $15.96 and is available on Amazon. That's right! You can order this item Prime for your little princess. The bathing suit has 3 SERIES (Pink Flamingos, Black Swan & Orange Parrot) and is available for kids ages 2-9 Years Old.  CLICK HERE TO GET THE LOOK!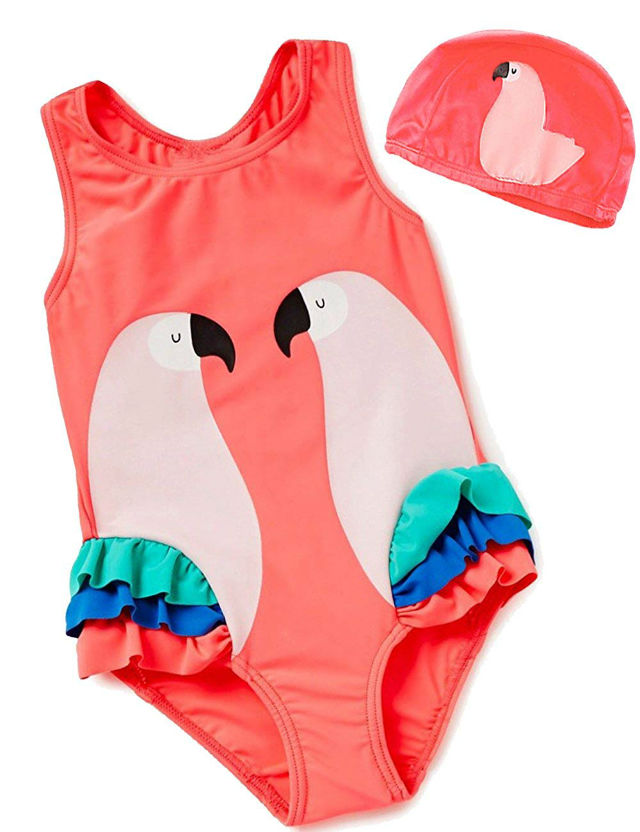 Don't Miss Out! Allow Notification Click Here..