Coachella 2019 was a family affair for the Smiths. Will Smith, Jada Pinkett Smith, and Willow Smith celebrated Jaden Smith during his iconic performance at the music festival. In fact, Will and Willow joined Jaden onstage.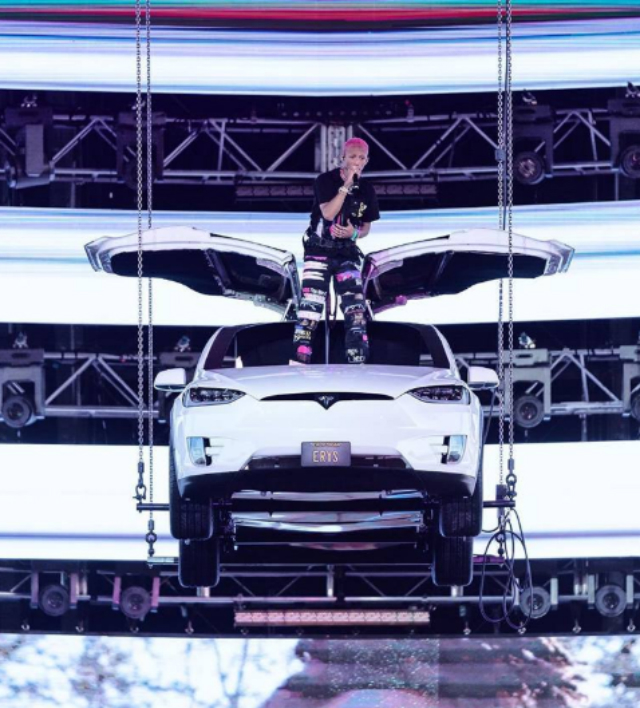 The stage was every bit unique as Jaden had Tesla cars hanging over him while he performed. Willow entered the spotlight from the top as she was lowered onto the stage.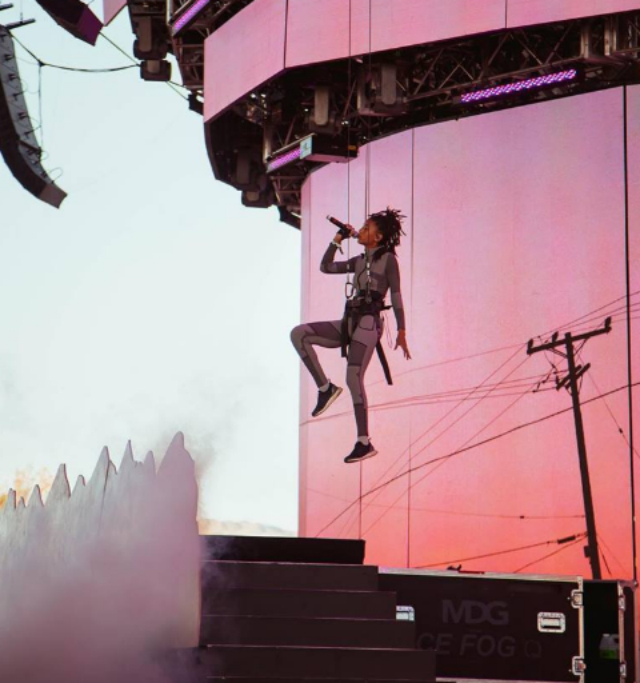 Meanwhile, Will Smith walked on to perform Jaden's celebrated single, 'ICON.' The young star was so excited to have his father beside him that Jaden pulled out his phone and began recording while Will kept the crowd excited. The celebrity father was sure to give Jaden's social media fans some love by turning towards his son's phone and spitting a few rhymes. "I Love You, Coachella," Jaden shared along with the impromptu clip. More than four million of the recording artist's Instagram fans watched the segment online.
https://www.instagram.com/p/BwdnEV_lNiS/
Jada Pinkett Smith did not join her family onstage but was every bit of excited to cheer Jaden, Willow, and Will on from the sidelines. "Jaden! I am so proud of you, your sister and the @msftsrep clique," Jada shared on Facebook after the eventful weekend. "Congrats on a great Coachella show," the celebrity mom exclaimed.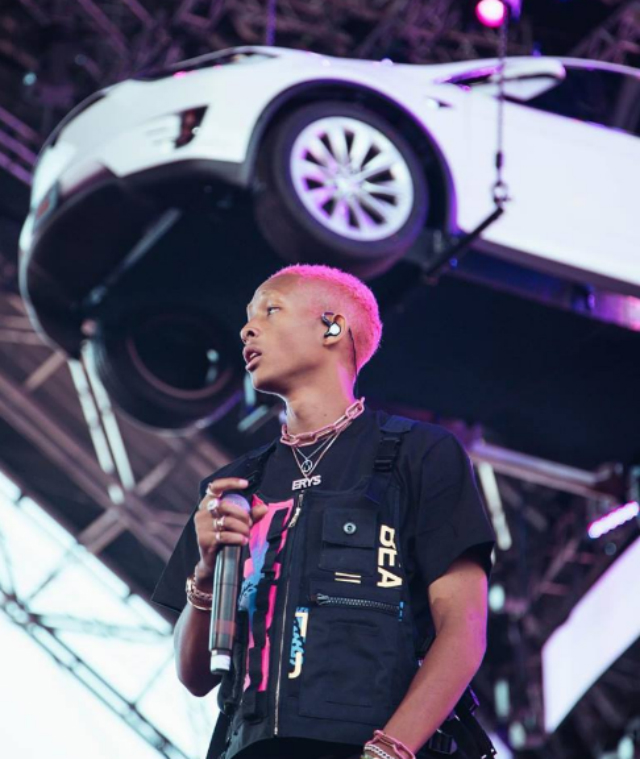 Will Smith also reflected on Coachella. The celebrity father told the crowd that this year marked the first time that he graced the stage at the music festival. "I love y'all," Will said. The celebrity father also showered affection on his son at Coachella 2019. "I love this man, right here," Will said after delivering a smash-hit performance alongside Jaden.
Coachella 2019 was full of surprises with incredible performances from Jaden Smith, Arianna Grande, and Childish Gambino. In fact, the festival came to a memorable end as Childish Gambino and Chance the Rapper let off fireworks to conclude their set. Fans will have to wait and see what is in store at Coachella 2020. Stay tuned for more young stars news!
Photos: Jas Davis/Instagram