JR Smith took to Instagram earlier today to post a nude photo of him and his youngest daughter Denver. In the snap, the Cleveland Cavaliers player can be seen sitting in a shower with his daughter on his lap. The naked pic hasn't been well received by fans:
"Nasty"
"This is extremely weird."
"Delete this."
"This is why Instagram needs a dislike button"
"Cmon, bro u know she too young."
"This is one of the picture you leave in your camera roll for just you not the Internet."
"Man, Jr what are you doing brother? This just looks goofy, I know it was innocent but this isn't a good look at all. I don't care who you are you aren't taking no pictures like that with my kid. I don't care if you are the father."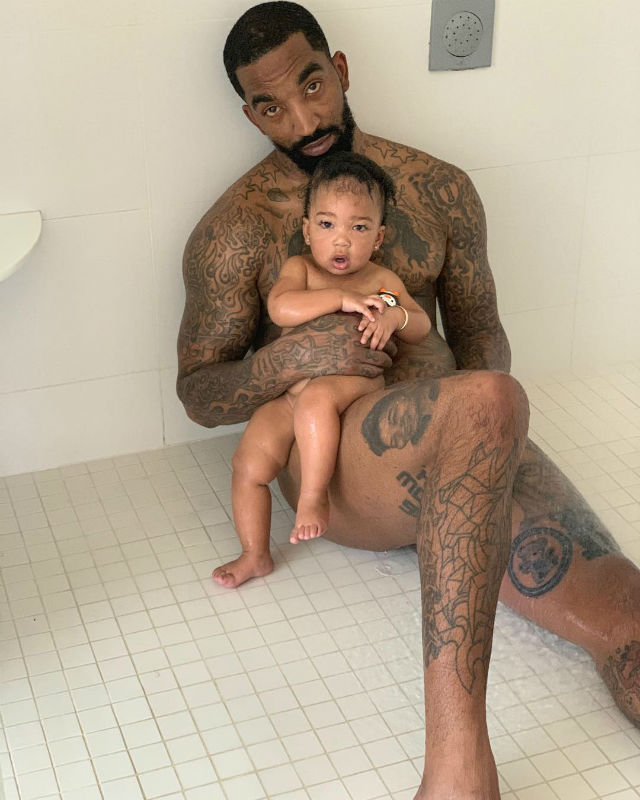 Other followers were more supportive:
"Y'all make the smallest things become the largest when they don't need to .. this man is sitting here with his daughter, not touching her in not sexual why … let this man live his life I bet his wife would not let that happen !!"
"She's beautiful, she looks just like her mom"
"This is so precious!!!! Loooking like her dad."
J.R and his wife, Jewel Harris, welcomed daughter Denver Smith in June of 2018. The couple have four kids in all.
https://www.instagram.com/p/BuwVF2Wl2mm/