Remy Ma and Papoose's baby girl, also known as the Golden Child, made her TV debut on The Real on Thursday.
"She makes everything so peaceful," Remy Ma said of her and Papoose's daughter. "We don't want to disagree on anything," the celebrity mom added. "Everything is just so calm. She really completed the whole circle."
RELATED: REMY MA AND PAPOOSE REVEAL THEIR BABY'S NAME!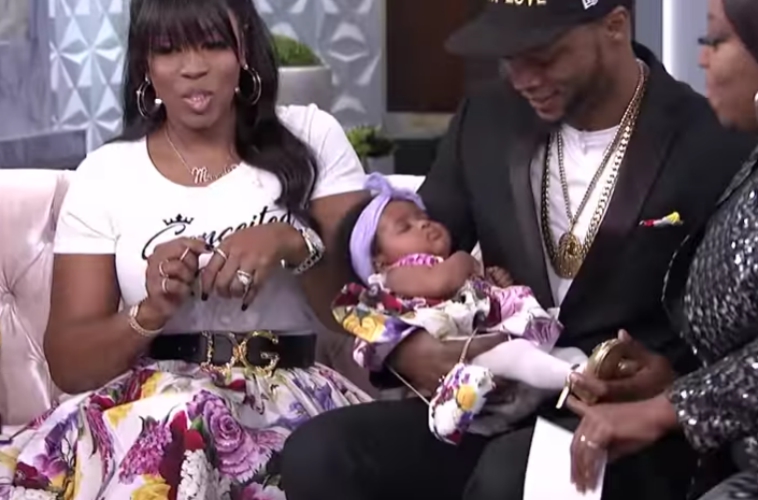 Remy Ma and Papoose welcomed their daughter several months after enduring the heartbreak of a miscarriage. Remy Ma was admitted to the hospital on account of pregnancy-related complications just a few days after giving birth to her daughter and being released.
"When you go into labor, after you have the baby, you're supposed to continue to contract so that your uterus and all other body parts shrink back to their pre-pregnancy size," Remy said of the complications that led to her going back to the hospital. "My blood pressure was so high [that] I almost had eclampsia, which you get when you work so much," Remy explained. "I literally worked [up] to the day that I was going [into labor]," the star mom admitted. "I felt fine, but my body was saying something different."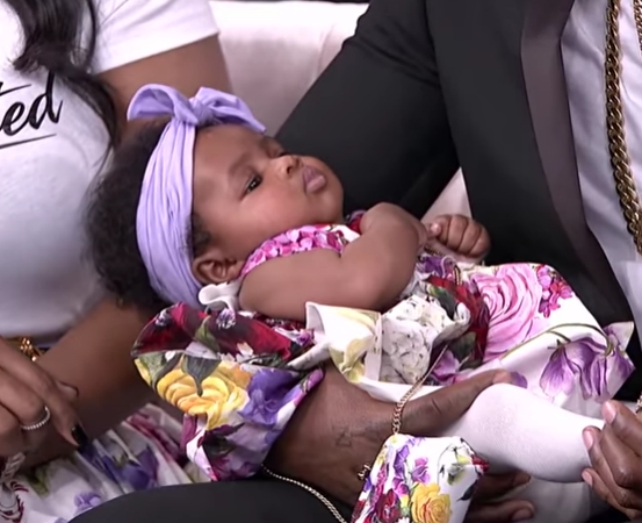 Remy suffered the consequences of her busy schedule after she gave birth to the Golden Child. "After I had her, my blood pressure was really high and my body … I was still dilated three days later," the celebrity mom revealed. "So they had to bring me in. I had three blood transfusions and it was just really, really crazy. I was scared because I was worried about her, but she was fine."
The Golden Child stole the spotlight from the moment that she entered the stage in her father's arms. Watch the clip below to see the moment that Lonnie is completely captivated by the Golden Child. Check your local listings to see when The Real airs in your area!