Celebrity Big Brother is back tonight and so is Tamar Braxton, who had a mini meltdown over her son last episode. It all started when the mom of one was put on the chopping block by Head of Household, Kato Kaelin.
During his nomination speech,  Kato explained that he nominated the Braxton Family Values star  because he thought that she might want to go back home to spend more time with her son. This comment, however, did not sit well with the single mom.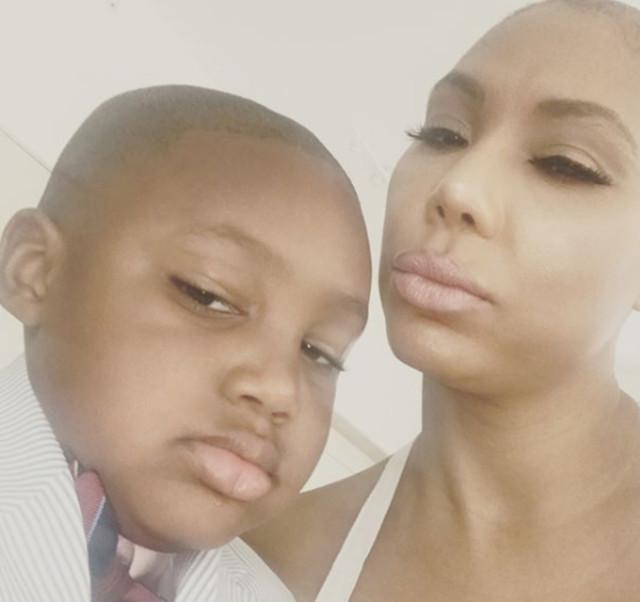 "My kid is off-limits to everybody. You say nothing about my son, " Braxton tearfully said to two of her other housemates.
She continued, "Man I have been going through a lot. You don't come for my kid and my motherhood. I am a single mother by choice 'cause I want a better life for my kid."
Later during the episode, Tamar sat down with Kato and hashed things out with him. After realizing that Kato meant her no harm, Tamar said, "I am a single mother. I am used to being away from my son. I am here for my son, but i don't want to go home and be with my son before it's time."
The two eventually hugged things out and Ms. Braxton was not eliminated.
Tamar has one son, Logan Vincent Herbert, with her soon-to-be ex-husband Vincent Herbert. She is currently in a relationship with boyfriend T'Chella.
Celebrity Big Brother returns tonight at 8/7C on CBS.