Tyrese Gibson and his youngest daughter, Soraya Gibson, are just twinning around. The celebrity father recently shared pictures of his little one that showed Soraya relaxing while at home with her dad.
"No big deal just here with my twin," Tyrese exclaimed. The FURIOUS star also shared two pictures in which Soraya looked like him and her older sister, Shayla Gibson.
"She looks just like you," one Instagram fan said. "Lawd she is your twin, just a lot prettier daddy," another social media follower mused.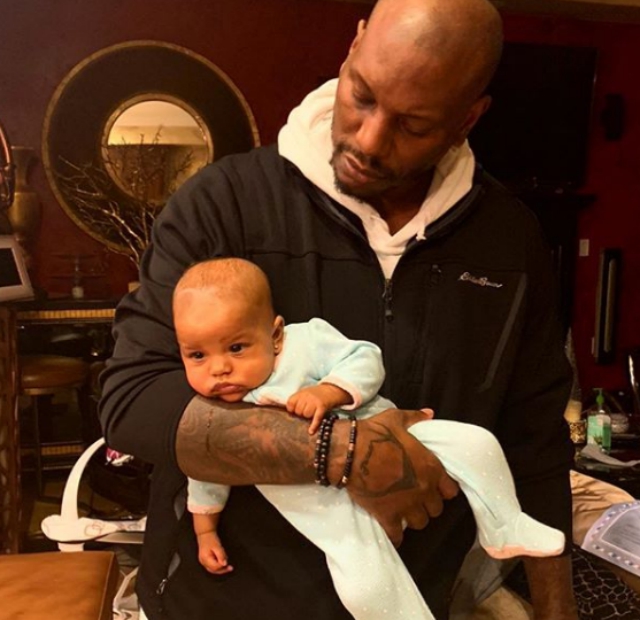 The Gibson family welcomed the newest member to their happy bunch on October 1, 2018. "Father God we love you for delivering on your promise," Tyrese wrote online shortly after his daughter's arrival. "Princess Soraya Lee Gibson is here," he continued. "8 pounds 6 oz. Our lives just changed forever."
Tyrese also praised his wife, Samantha Lee Gibson, for her strength during labor and delivery. "My wife is the real champion here," the actor told his social media fans. "I have never seen this level of strength and will power. She was in labor for 30 hours … 8 pounds 6 oz later … We know our daughter came here to change things."
Soraya is Tyrese and Samantha Lee Gibson's only child together. Shayla is Tyrese's daughter from his first marriage. Stay tuned for more celebrity family news!