Are you ready for tonight's premiere of Nickelodeon's upcoming television debut, Cousins for Life? Well, we are! And we have an exclusive interview from cast members, Dallas Dupree Young, who portrays 12-year-old Stuart, and Scarlet Spencer, who portrays Ivy, in the new series.
Check out what they had to say below about the show and make sure to tune into Nickelodeon tonight and see just how two cousins make the best of their unique living situation.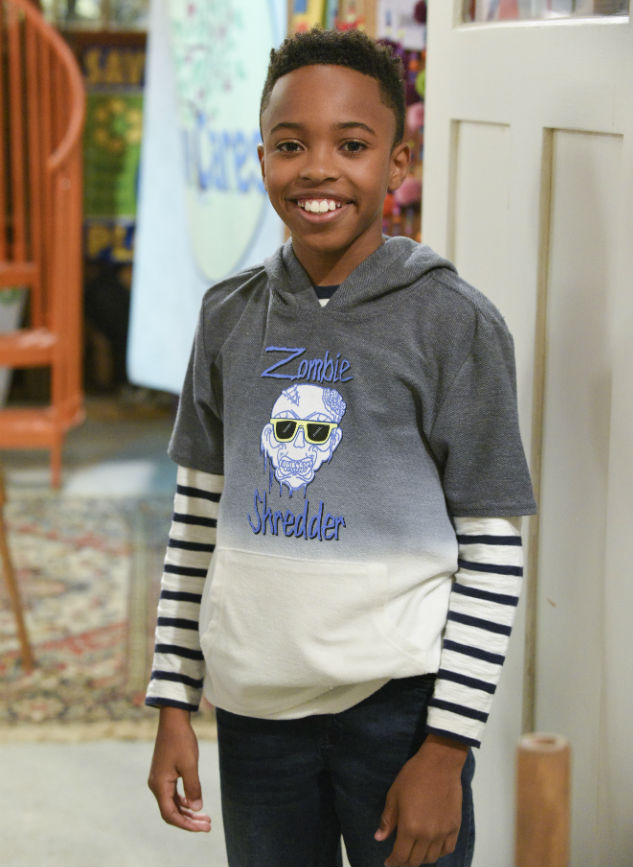 Dallas Dupree Young 
BCK: How old are you, Dallas?
Dallas Dupree Young: I am 12-years-old.
BCK: Can you tell us a little bit about your character in the upcoming series, Cousins for Life how are you guys similar and how are you guys different?
Dallas Dupree Young: My character Stuart is an entrepreneur. He is very innovative, he is creative, he is impulsive and he gets himself into sticky situations a lot but unintentionally. My character and I can relate because we both love video games, we both love our families, but I don't exactly get into sticky situations all the time.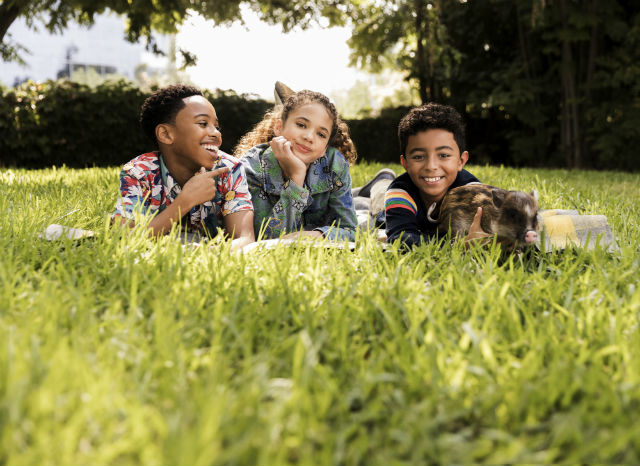 BCK: How was it working with you your cast members?
Dallas Dupree Young: I had an amazing time. They were always joking around, we were dancing dancing and that first episode was hilarious, there were so many animals and I personally love animals. I got to hang out with them. And an Alpaca actually peed on our rug.
BCK: When did you start acting?
Dallas Dupree Young: I started acting when I was nine-years-old. That's when I got my first role in Murder Among Friends. 
BCK: Do you love acting? What do you do other than acting?
Dallas Dupree Young: Yes, I love acting. Acting is my passion. I want to do it for the rest of my life. I do do other things like sports. My favorite sports are baseball, basketball, and football.
BCK: Your father and brother are famous athletes. Did you want to pursue baseball instead of acting?
Dallas Dupree Young: Actually for a long time, I was practicing to be like my father and my brother because I wanted to play on the Colorado Rockies like they did, so I wanted to play baseball for a long time but then I realized that acting is definitely what I wanted to do.
BCK: If you had to have a dream role, what would that be?
Dallas Dupree Young: I would love to work with Denzel Washington. I would love to be his son.
BCK: Who else would you love to collaborate with?
Dallas Dupree Young: I would love to collaborate with Will Smith and Lebron James. It would be cool if Lebron James had a cameo on a movie, that would be fun.
BCK: How would you describe your acting style?
Dallas Dupree Young: My acting style would be exciting, adventurous, very smart, and a person who cares and loves their family.
BCK: What would you say the hardest thing about being an actor is?
Dallas Dupree Young: The hardest thing about being a child actor is learning the changes of the script every single day.
BCK: How do you balance acting with school? What are some of your favorite subjects?
Dallas Dupree Young: I am home-schooled. On set, we have three-hours of school everyday and our teacher is amazing. My favorite subjects are math and social studies.
BCK: What do you like to do in your free time?
Dallas Dupree Young: I love playing video games, read books, and play basketball.
BCK: If you could talk to your 21-year-old self, what would you tell him to remember about the person that you are today?
Dallas Dupree Young: I would tell him to always stay humble, and to always love God and everyone around you. And I would also tell him to keep working hard, because you never know if you slip a little bit or stop working, God won't give you any jobs anymore and that will just be the end of that.
BCK: Do you have any upcoming projects that we should look out for?
Dallas Dupree Young: No, just Cousins for Life right now.
BCK: Where can our readers find you online?
Dallas Dupree Young: I am on Instagram. Follow me on @dallasdboy