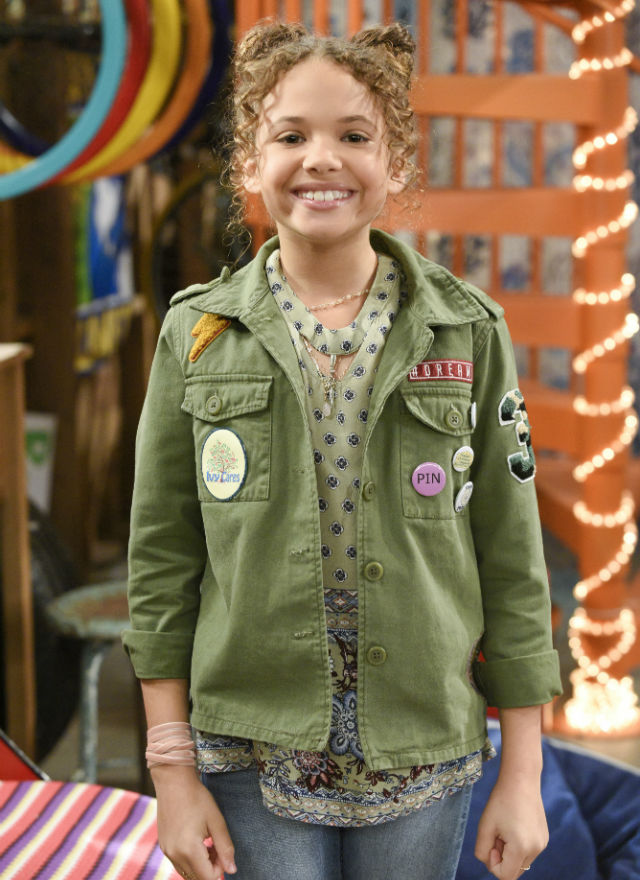 BCK: How old are you?
Scarlet Spencer: I am 11-years-old.
BCK: Can you tell us a little bit about your character in the upcoming series, Cousins for Life how are you guys similar and how are you guys different?
Scarlet Spencer: Ivy is super positive, she's an activist and wants to make the world a better place. I want to make the world a better place too, we are just doing it in different ways. Ivy may be doing it better than me but we are not counting.
BCK: Ivy appears to be an animal-lover. Are you an animal-lover in real life?
Scarlet Spencer: Yes, I am definitely an animal-lover. I go to this animal shelter to pet the cats and walk the dogs.
BCK: When did you start acting?
Scarlet Spencer: I started acting at six-years-old. I saw a Broadway production and I told my mom that I wanted to do that but she didn't want to move out to New York, so I said what can I do here, and she said acting, so I just dove right it. 
BCK: You were last seen in the role as Will Smith's daughter in Bright? How was it working with him and what did you learn from him?
Scarlet Spencer: It was an amazing experience working with him. He gave me a few acting tips. One of them was "ABA-Always Be Acting".
BCK: What does that actually mean?
Scarlet Spencer: Keep acting until they say cut.
BCK: Did Will Smith give you any other tips?
Scarlet Spencer: No, not any other tips, just seeing him work, helped me learn.
BCK: Have you always wanted to be an actress? Is acting something that you want to pursue when you get older?
Scarlet Spencer: When I get older, I definitely want to do this but when I was younger, I had no idea. I just wanted to try a bunch of things and see what I liked. First, I did dance when I was two or three. Then, I moved on to gymnastics. Then, I got into acting.
BCK: You have worked with Will Smith. Is there anyone else that you would like to work with in the future?
Scarlet Spencer: I would definitely want to work again with Will Smith because it was really fun working with him and Dwayne Johnson. I feel like it would definitely be fun working with him.
BCK: How is it working with your cast members on Cousins for Life?
Scarlet Spencer:They are a lot of fun. We have a lot of fun hanging out with each other offset in the little food area. We like to play basketball. Whoever wins, gets bragging rights for the rest of the day.
BCK: How did you like working with all of those animals on the first episode of the show?
Scarlet Spencer: It was really fun working with them. Some of them wouldn't listen, but it made it a lot more fun on set. The giant Alpaca in the background peed on the rug.
BCK: If had to give any advice to any child that wants to become an actor/actress, what would you tell them?
Scarlet Spencer: I would tell them to keep trying. Out of every 100 auditions you go on, you will probably just get one. It's not like that they do't like you, they just want something different. As an actor, you do get a lot of rejection.
BCK: If you could talk to your 21-year-old self, what would you tell her to remember about the person that you are today?
Scarlet Spencer: Just be thankful. Because the people you meet on the way up, can keep helping you and helping you, so don't forget about anyone.
BCK: Do you have any upcoming projects that we should look out for?
Scarlet Spencer: No, not right now. I am just auditioning and trying to find a job.
BCK: How do you balance out school and work? Are you homeschooled?
Scarlet Spencer: Yes, I am homeschooled.
BCK: What are some of your favorite subjects in school?
Scarlet Spencer: My favorite subject in school is math. It is pretty easy for me. It is just numbers.
BCK: How is your relationship with Dallas on set?
Scarlet Spencer: It's really great working with Dallas, he is one of my best friends as well as Micah Abbey. They're just a lot of fun to hang out with. And we are all super competitive.
BCK: Where can our readers find you online?
Scarlet Spencer: Readers can find me @scarletsophiaspencer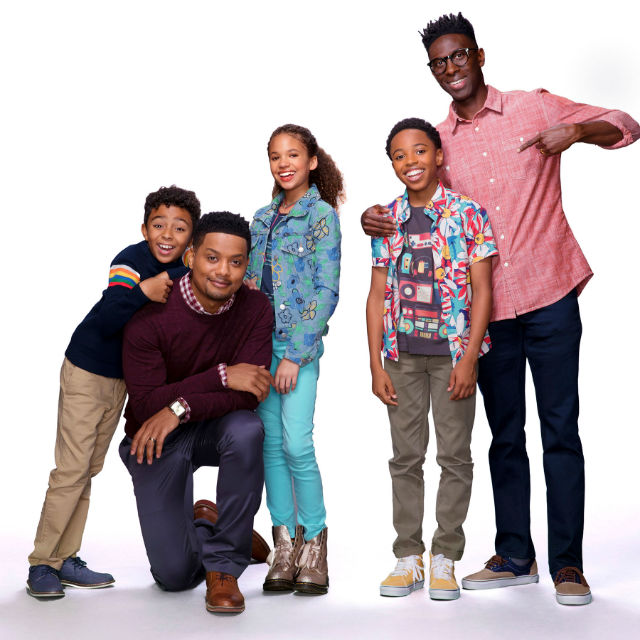 Cousins For Life also stars Micah Abbey, Ron G , and Ishmel Sahid.  Don't forget, make sure to tune into Nickelodeon tonight for the premiere of Cousins for Life! Check your local listings for times.
Photos: Nickelodeon