Jamie Foxx was accompanied by his daughter Analise Foxx and sister Deondra Dixon to the Global Down Syndrome 10th anniversary BBBY fashion show at Sheraton Denver Downtown Hotel on October 20, 2018 in Denver, Colorado.
"What Global is doing for people with Down syndrome, including my sister DeOndra, is amazing – the science, the medical care and the important awareness," said Foxx, who has been a dedicated supporter of Global from the start.  "And you know, this is just the beginning – what we're going to accomplish in the next ten years will be so important as our loved ones with Down syndrome age."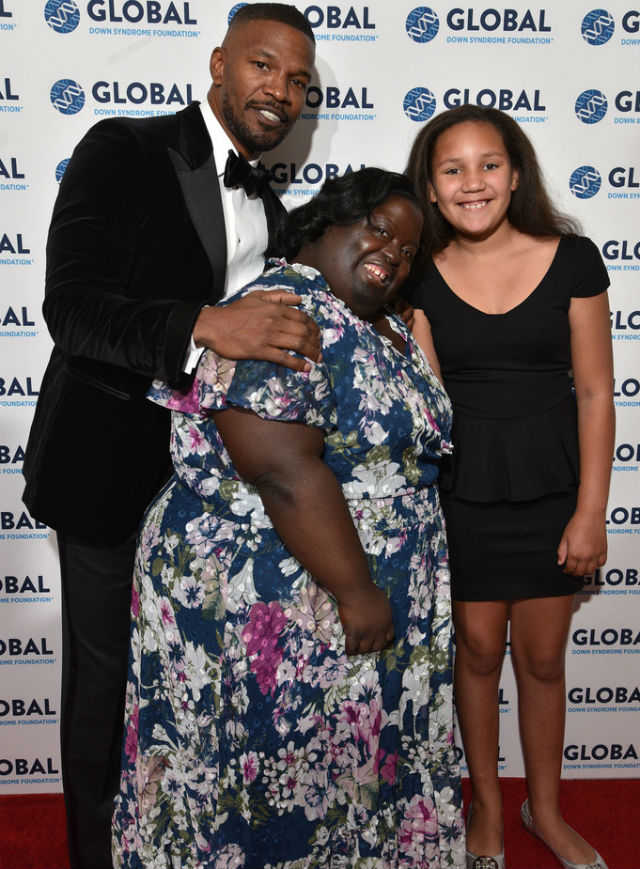 About the Global Down Syndrome Foundation
The Global Down Syndrome Foundation is at the forefront of research, medical care, education and advocacy dedicated to significantly improving the lives of people with Down syndrome. Global supports the research of hundreds of scientists around the world through their advocates, partners and affiliates, including the Crnic Institute for Down Syndrome and the Anna and John J. Sie Center for Down Syndrome. Global invites its supporters to celebrate a decade of beauty and achievement in helping people with Down syndrome at their 10th Anniversary Be Beautiful Be Yourself Fashion Show. To learn more, please visit www.globaldownsyndrome.org and www.bebeautifulbeyourself.org. (Source)
Don't Miss Out! Allow Notification Click Here..