You are hereby warned! There is way too much cuteness in this post! Lil Scrappy and his wife, Bambi Benson, recently shared the first pictures of their son, Breland Richardson, and he is so adorable!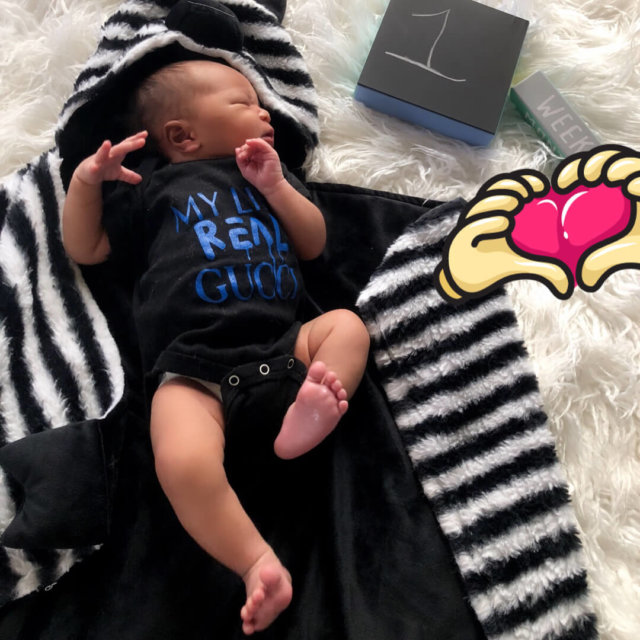 Many fans say that little Breland is a mixture of his mother and father. We can definitely see remnants of Bambi in the little one's face. "He is a doll," said one subscriber after taking one look at a picture of Breland posted on Instagram. "I want him," another fan mused.
Bambi and Lil Scrappy welcomed their son a few weeks ago. Little Breland arrived months after a gender reveal party in which Scrappy was the epitome of happiness. The rapper was thrilled that he and his wife were expecting a son. The couple continued in their excitement with a 90s-themed baby shower last month.
The most recent pics of little Breland did not come without a bit of resistance from the infant. "Our lil baby had a whole fit yesterday," Bambi said after getting the candids of her son. "We were trying to take some 1-week photos of him," she added. "I just love his lil chunky cheeks." Too cute!
Breland is Bambi and Lil Scrappy's first child together. The celebrity father also has a daughter from a previous relationship.