The ESSENCE Festival was a time for family and fun. Marsha Ambrosius took advantage of both elements as she had her husband, Dez Billups, and daughter, Nyla, by her side while enjoying everything that the event offered.
Marsha took to the spotlight with her daughter. Nyla was definitely ready for all of the attention as she gave photographers smiles while resting in her mom's arms. The little one was also dressed for summer with her cute skirt with matching top and translucent sandals that made the outfit complete.
Nyla joined her mom onset for the music video creation of Marsha's new single, "Old Time." The song brings a new sound that is much-needed and appreciated in this day and age.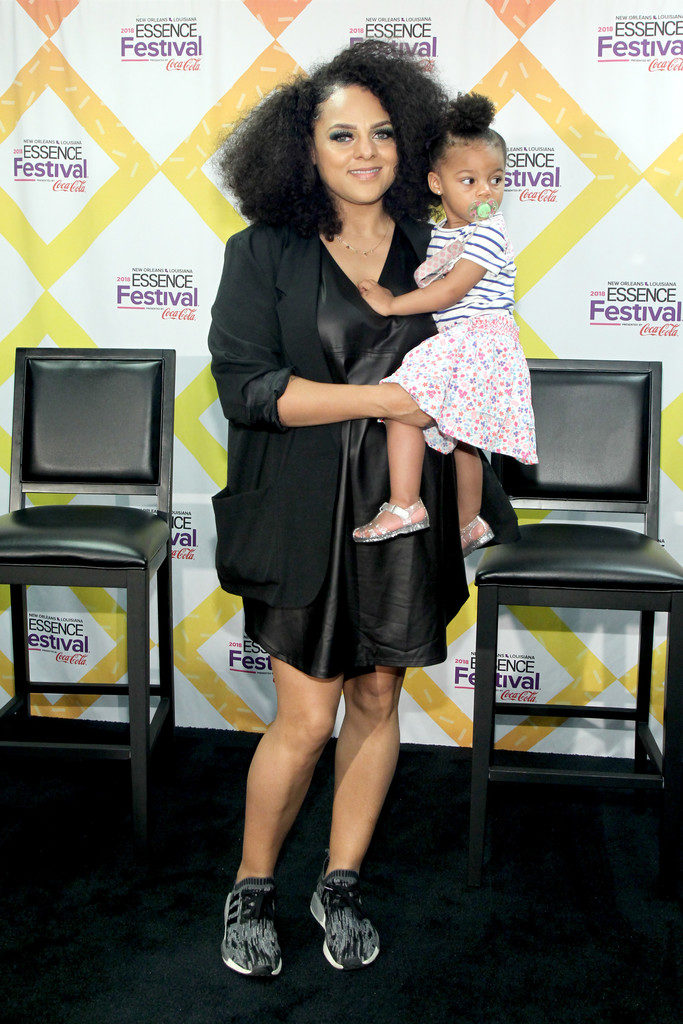 "The music itself kind of spoke and forced my pen to create that feeling," Marsha says of her new single's message of cherishing the moment. "The song itself already musically gives you a vibe of when music used to feel good," she adds.
Marsha has her daughter and husband in the music video for "Old Time" for obvious reasons. "Once I created and the actual song and concept, the story began to shape itself," she tells ESSENCE. "I wrote it prior to meeting my husband and having a daughter. When it came to creating the visual, by that point, I'd fallen in love, I was a wife and mother, and what was happening in our world was evident. I've always created a moment for social narratives to be a part of my music. As a Black woman and mother, raising a queen, I'm just trying to pinpoint the obvious."
Nyla is Marsha Ambrosius and Dez Billups' only child. Check out Marsha Ambrosius' music video for "Old Time" below!
Photo: Getty Images