Talk about snapping back! Jordin Sparks hit the red carpet just three days after giving birth to her and husband Dana Isaiah's son, Dana Isaiah Jr., a.k.a. DJ.
The new mom struck several poses while in the spotlight at the premiere of Global Road Entertainment's Show Dogs at TCL Chinese 6 Theaters on Saturday. Jordin wore a cute outfit that was perfect for summer to the event. The celebrity mom showed off her legs while still bearing remnants of the pregnancy glow.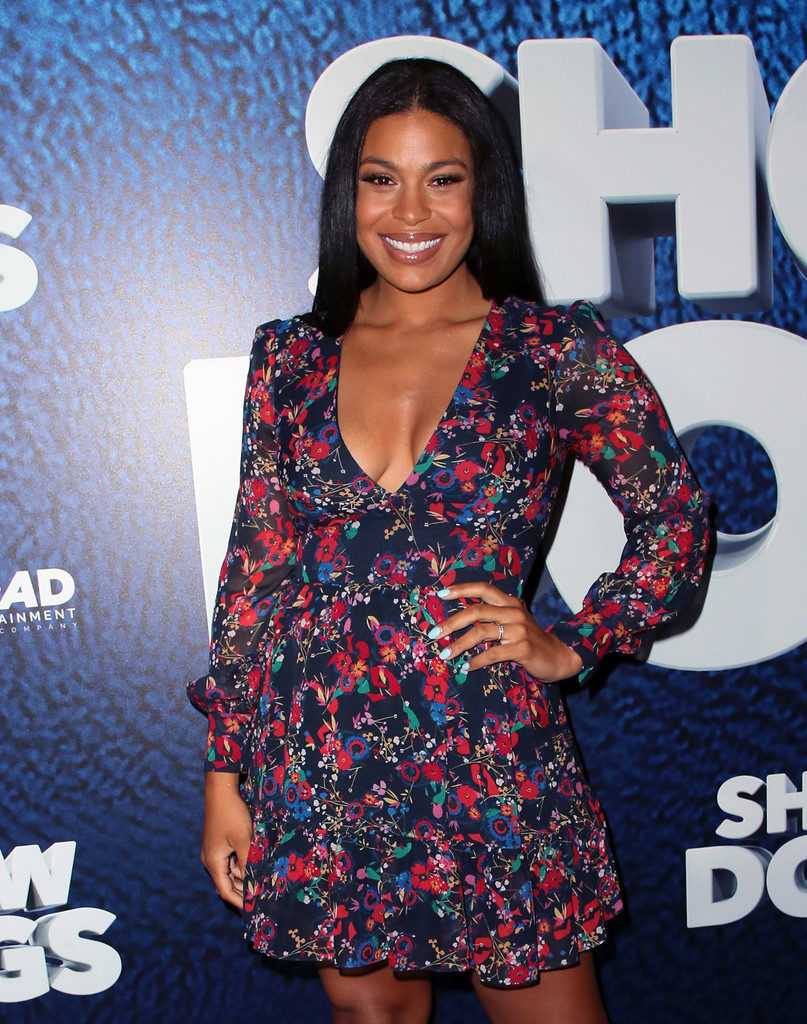 It was just three days prior to the premiere that Jordin Sparks gave birth to a son. "He's here and we couldn't be more in love," she exclaimed online. "Go, DJ," Sparks added.
Jordin gave more details about her labor and delivery experience exclusively to PEOPLE. "I went to a birth center," the singer revealed. "It's actually right across from Cedars Sinai here in L.A., so just in case anything happened, if there's complications that arise, they actually would escort us over to the hospital."
There was a minor complication as the umbilical cord was wrapped around little DJ's head. Such is the reason why Jordin was grateful for the presence of a midwife.
"It was miraculously beautiful," the celebrity mom gushed. "Dana caught him with my midwife, Simona, and when he handed him to me, I was absolutely overwhelmed with joy. He was and is everything we imagined."
Sparks has always loved kids and knew that she would relish in the joys of motherhood if ever given the opportunity to rear a little one of her own. "I've always loved kids and knew that if given the blessing, that I would love and embrace it more than I realized. It's only been a few days and I love it so much already! The joy, laughter, scrapes, and bruises…I can't wait for it all!"
Stay tuned for more Jordin Sparks baby news!
Photo: Getty Images