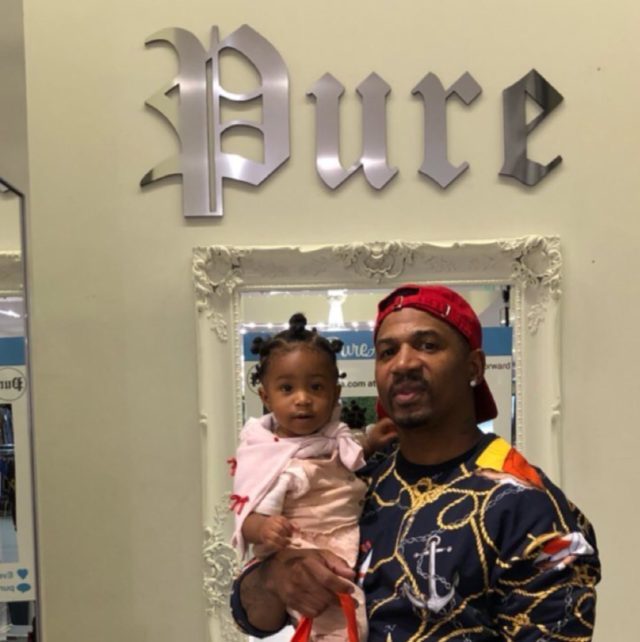 Hernandez also shared video clips of her daughter spending quality time with her dad Stevie. In the Instastory videos, the music producer can be seen shopping with Bonnie at Pure retail shop in Atlanta.
It seems that Stevie J and the Puerto Rican Princess are on better terms these days.
"Bonnie Bella is 17 months now. She's running around and babbling. She's beautiful," he told TheGrio in an exclusive interview. He is also praised Joseline for being a great mom.
RELATED: STEVIE J IS REPRESENTING HIMSELF IN CHILD SUPPORT CASE
"I think Joseline is the most beautiful woman God ever made. You never know what the future holds. We have a beautiful daughter and I'm proud of the mother that Joseline is. She's doing a great job."