John Legend and Chrissy Teigen made quite the impact at City Harvest's 35th Anniversary Gala on Tuesday. The event was held at Cipriani 42nd Street in New York City, and John and Chrissy were definitely dressed to impress.
John wore the typical formal attire that included a black suit with white shirt. Chrissy, meanwhile, wore a beautifully colored that was loose enough to hide her protruding stomach a bit.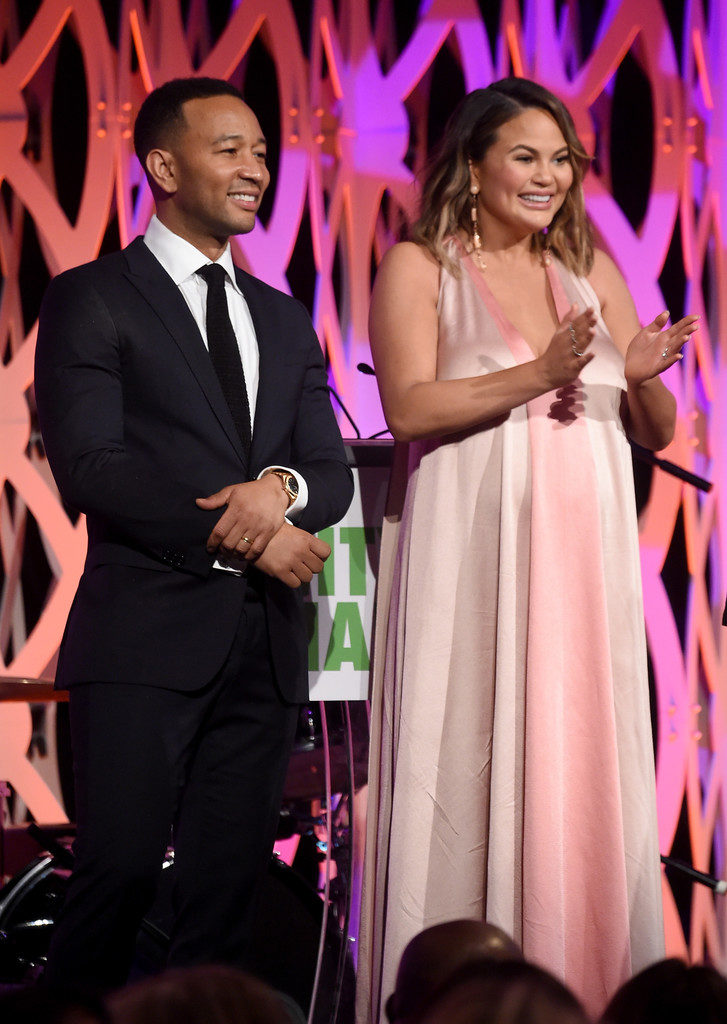 Both Chrissy and John are interested to see how their daughter, Luna, handles the life of a big sister when their son arrives in coming weeks. "She knows just as much as she knew eight months ago, which is nothing," Chrissy revealed to media at the City Harvest event. "It's going to be a surprise," she added.
Luna isn't completely in the dark about what's going on. "She knows to call it a 'baby,'" John revealed. "But I don't know if she [can] clarify what that really means to her yet."
It was just the other week that John Legend told media that he was quite concerned about how his daughter was going to respond to the notion of her being the older sibling and having to share a bit of the limelight with her little brother. "I think Luna's going to be an issue," the celebrity father revealed.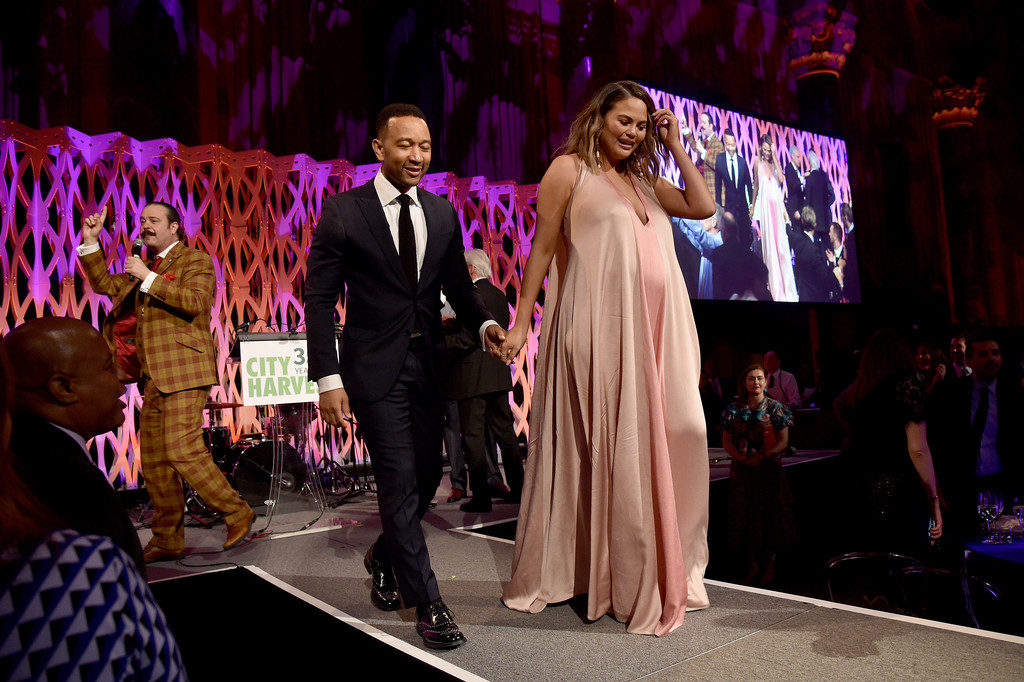 "I think she'll probably have some growing pains when it comes to [sharing], 'cause she's running the house right now. She's two. She's talking a lot and she's used to being the center of everything right now. So, we'll see how she adjusts to that, to sharing the spotlight."
Luna Stephens celebrated her second birthday earlier this month. John Legend and Chrissy Teigen are expecting their son to arrive just in time for summer. Stay tuned for more celebrity baby news!
Photo: Getty Images