Rachel Roy and her daughter, Tallulah, shined on the red carpet at the Peter Rabbit premiere last month. The celebrity mom and her little one were ready for spring as they rocked attire fit for the runway.
Tallulah wore a unicorn with silver apparel. Rachel, meanwhile, wore pants with a blouse that was nothing short of fashion forward.
Peter Rabbit is a different brand of children's films with an interactiveness not seen in this century. "My parents read me Peter Rabbit when I was a kid, and I fell in love with him," says Will Gluck. "And then I read the stories to my kids when I had them, and I realized how much I still loved the characters and how much they'd stayed with me," he added.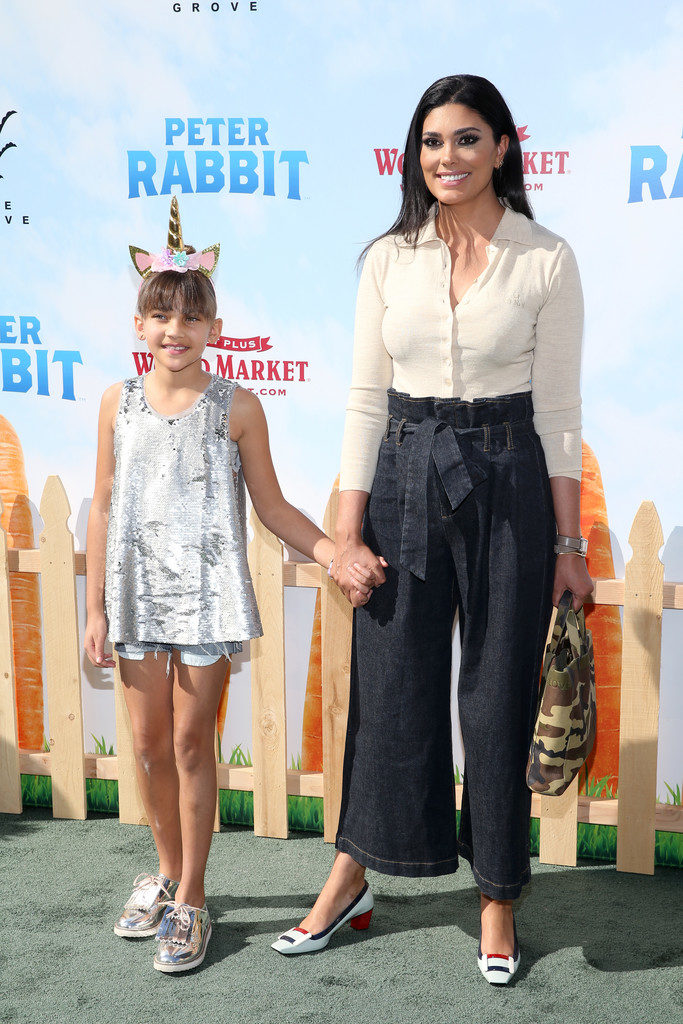 Doing what is most fulfilling to oneself is a philosophy that Rachel Roy strives to pass on to her daughters, Tallulah and Ava. The celebrity mom recently wrote an open letter in which she encouraged her children to follow the path that leads them to peace.
"Life is very, very short and before you know it, decades will have passed," Roy said. "Love yourself enough to have peace along your path every step of the way and always choose peace. Conflict cannot survive without your participation. That decision will always be up to you."
Rachel Roy is the proud mom of two children. Stay tuned for more celebrity parent news!
Photo: Getty Images