4. What do you like most about modeling?
"Our favorite thing about modeling is meeting new friends on set or meeting up with model friends we have known since we were three! It's always a great feeling when a new campaign comes out and we see ourselves on a poster at the mall or on a toy package. We love it when our friends and followers send us images of where they've spotted us. One of our school friends was traveling in Canada and saw Mirabelle on a poster in the Gymboree stores. Recently, an Instagram follower sent a photo of Anais on a big billboard in New Jersey for Horizon. It's always fun to see the finished product of our modeling work."
5. What advice would you give to other kids that want to become actors/models?
"Getting started in the industry can be difficult because of the misinformation and scams out there. It's important to do your research to find a great agent. Once you are signed with an agent, take great photos all the time – especially for print jobs. For acting, you need fabulous headshots that stand out. Once you have your foot in the door, never ever turn down an audition if you can help it. When you audition always do your very best and be prepared."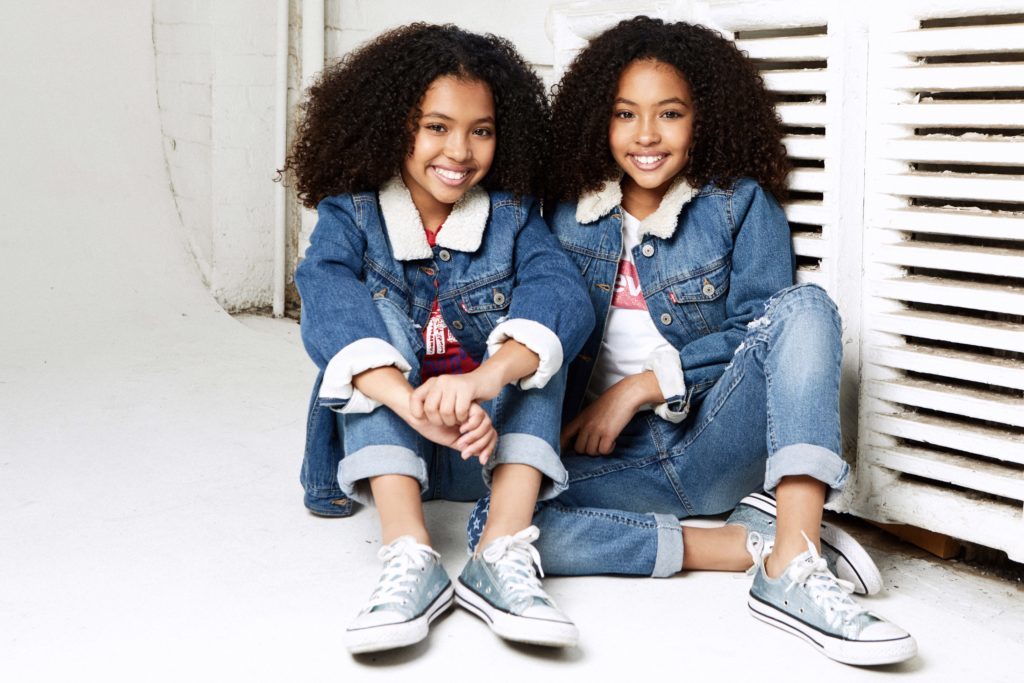 "Make sure you read a lot because reading scripts and commercial copy is common and reading is important if you want to be a great actress. Work hard, stay positive and never give up. Even when things get hard you just have to keep trying and you will succeed. We've learned that we have to work very hard to achieve what we want in life. We also learned that you can't win every role, commercial or print campaign but we understand it is because that role or job was not right for us. The great part about being in the entertainment business is that the right role or job is just around the corner and will be there as long as you keep working hard."
Bonus Questions:
How would you describe your individual fashion styles?
"Our fashion styles are essentially the same. We like trendy, cool, casual, and comfortable clothes. We like wearing sweatshirt hoodies and leggings from Me.n.u and Converse but love to glam up for fashion shows. One of favorite new glamour chic designers is Mia New York Clothing. She has fun colorful furs and clothes that pop."
What do you want to be when you grow up?
"When we grow up we want to be great all around entertainers – actors, models, dancers and role models to others. We want to win an award for acting like an Oscar, Golden Globe or Emmy and use our popularity to help others. We think helping others is very important and charity is very important to us. One day when we are huge actors, we will be able to help even more people."
Follow Anais and Mirabelle on Instagram and catch them on Facebook!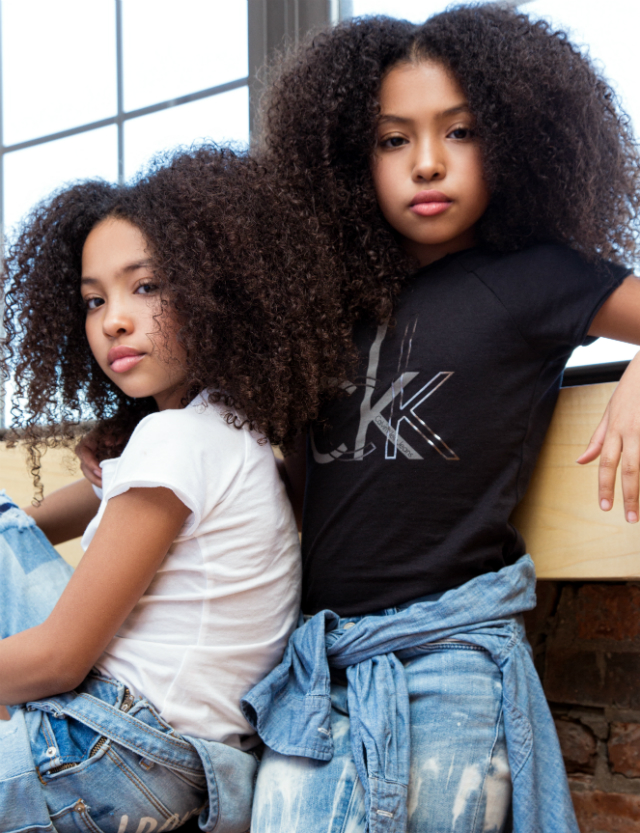 Photos: Pawel Lukas, Antwon Maxwell and Lena Melnik @lenamelnik