We are so proud! This Is Us, starring Lonnie Chavis, Faithe Herman and Eris Baker, won big at the annual SAG Awards. The celebrated series took home the trophy for Top Drama Series on Sunday.
"The people that watch with us every Tuesday night and embrace this show that reflects positivity and hope and inclusion, we love you," Milo Ventimiglia said on behalf of the cast. Sterling K. Brown, who made history a few weeks back as the first African-American male actor to win an Emmy Award for Outstanding Lead Actor in a Drama Series, also had words.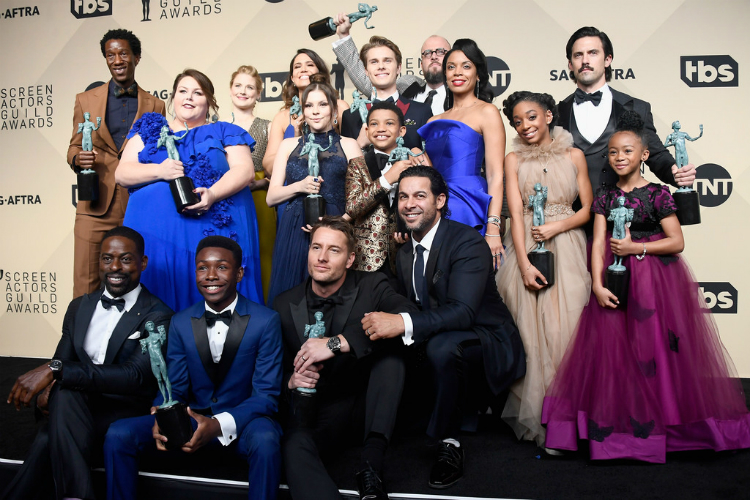 "What a blessing it is to do what you love for a living," the actor said. "What an honor it is to be recognized by your peers for a job well done," Sterling told attendees.
This Is Us has completely revolutionized television with its cast members and storylines. Those who watch the show are presented with characters who come from various backgrounds and lifestyles.