Colin Kaepernick, Stephen Colbert, Gal Gadot among others were honored at this year's GQ's Men of the Year event held in Los Angeles, CA on December 8th. However, it was the Chateau Marmont party on December 7th that young Hollywood turned out in full, looking nothing less than dapper. Among the young fashion-icons were none other than Black-ish actor Marcus Scribner and celebrity offspring and fashion model, Christian Combs.
Dressed in navy and black, Black-ish actor, Marcus Scribner definitely pulls off the dapper-don look. Shoes, pants & sweater all by @benshermanofficial, his blue double-breasted blazer is by @31philliplim, and his black coat was by @Guess. And of course, every fashionista tops off their outfit with a bit of bling. Scribner chose jewelry for the night by @nialayajewelry. This is definitely one action that has inspired #fashiongoals.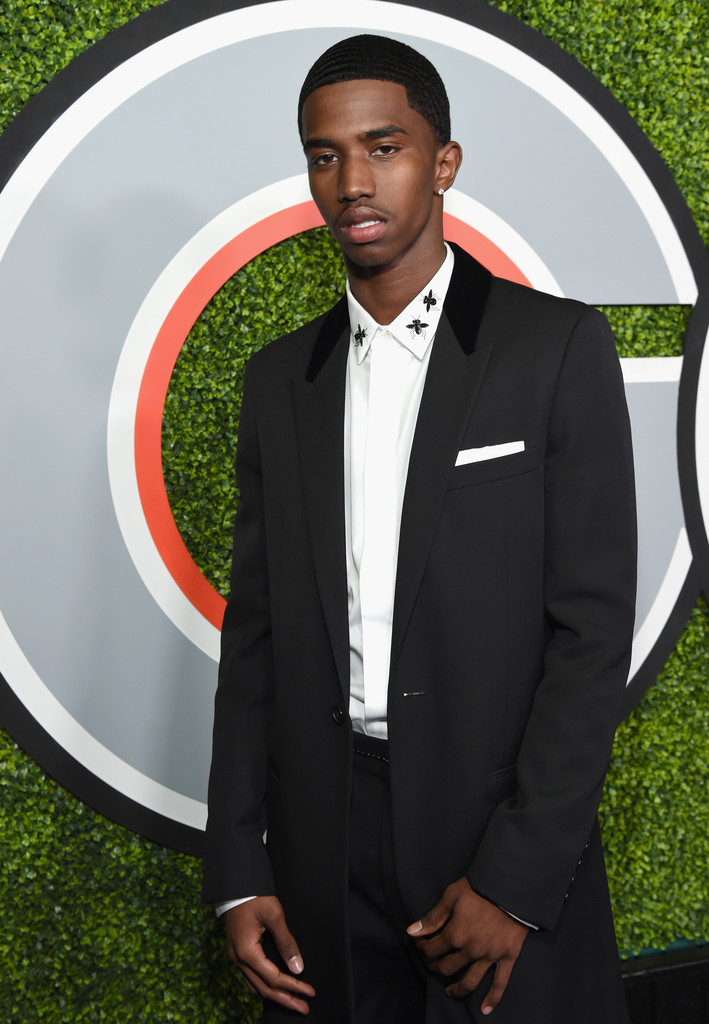 Dressed in simple black Gucci, Christian Combs let everyone know that young Hollywood came to stay and take their place among legends in the fashion game.
The GQ's Men of the Year Award celebrates the people who have done remarkable things. This year, the event centered around "cultural revolution," calling on the spotlight to focus on equality and justice for all. Summing up the event in his own words, Westworld's Leonardo Nam, stated that, "no longer are we pitting one against the other, and what I think has happened with women and seeing the solidarity they have found, with me as a minority, I also see that solidarity — whether it's men or women or anyone who has been a marginalized character, has now found a united voice," he explained. "There is enough space for all these voices to be heard."