When it was time for Obama and Biden to make their exit from the White House, many world-wide did not want to see them go. They became, in a sense, cultural icons of brotherly love not only through their public displays of affection for each other but through the many memes that circulated the internet detailing imagined conversations between the two.
Although they have been Pennsylvania Ave. residents for a little over 200 days, one writer/filmmaker is just not ready to let them go just yet; therefore, he is on a mission to immortalize the pair in animation.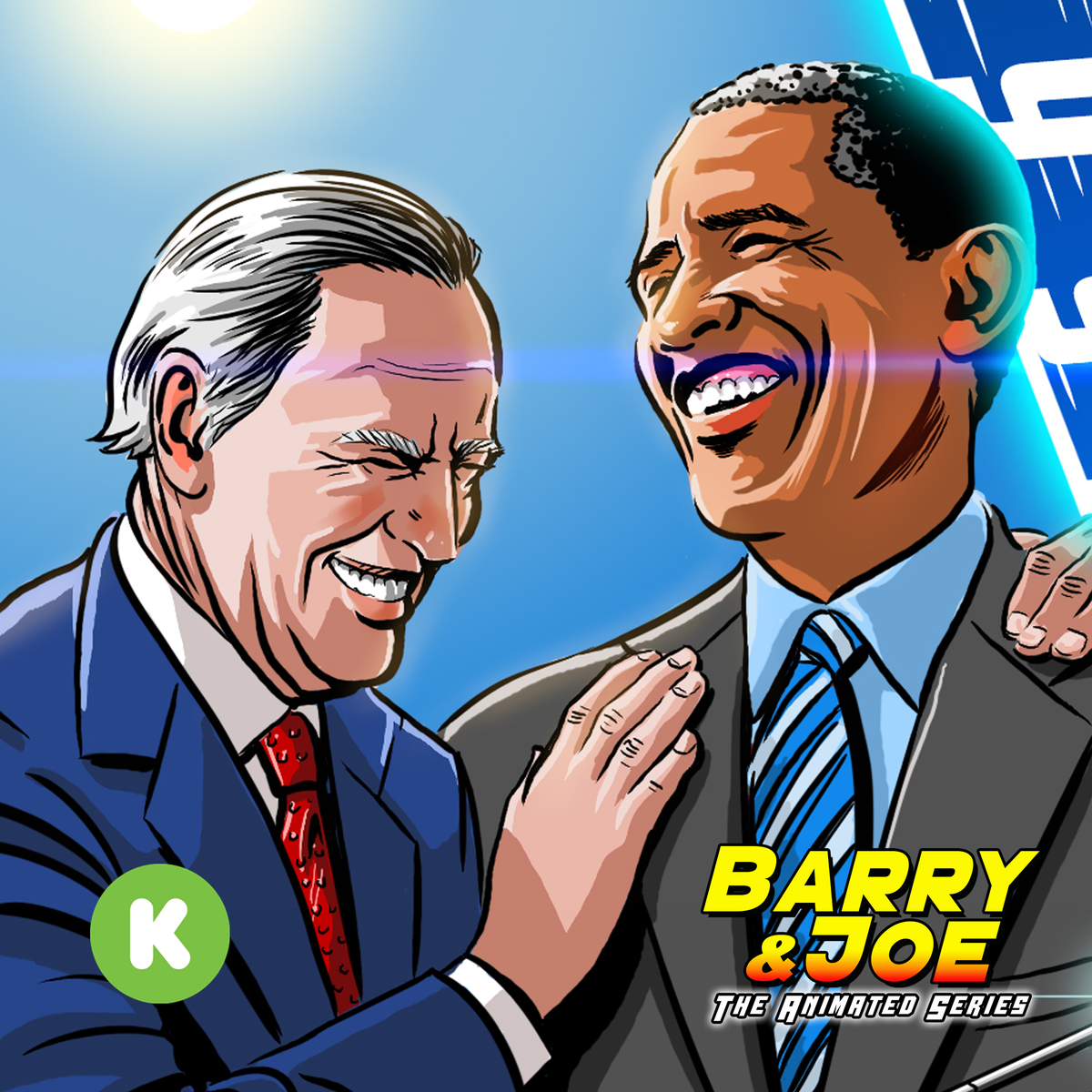 Adam Reid has created an animated sci-fi story featuring 44 and his vice president as they travel back in time with astrophysicist Neil DeGrasse Tyson as their adventure guide.
In Barry & Joe-The Animated Series, the pair will continue their bromance in the series as they fight injustice, save history, learn all about science, and much much more. Reid is on a mission to raise $100,000 on Kickstarter to put together an 11-minute pilot episode of the animated series. To date, Reid has netted over $87,000 towards his goal.
When asked to describe his series in an interview with Mashable, Reid said that, "(It's) much more about having a conversation with ourselves, [as a society]. We forgot how to relate to each other and laugh."
So, if the project meets it's financial goal, who is on Reid's wish list to voice his main characters? Well, Reid would love to have comedian Jordan Peele voice Obama and Chris Pratt to voice Biden. To find out more about this project or to help Reid reach his goal, visit his Kickstarter page.