Eniko and Kevin Hart are living, laughing, and loving in Maui. The celebrity couple shared pictures from their one-year wedding celebration in Hawaii with social media fans on Monday.
Kevin and Eniko took full advantage of the sunset by letting it serve as their photo's backdrop. The celebrity couple held hands while walking along in one shot as mild waves from the ocean rose behind them. Both Kevin and Eniko were all smiles while looking at one another in the candid.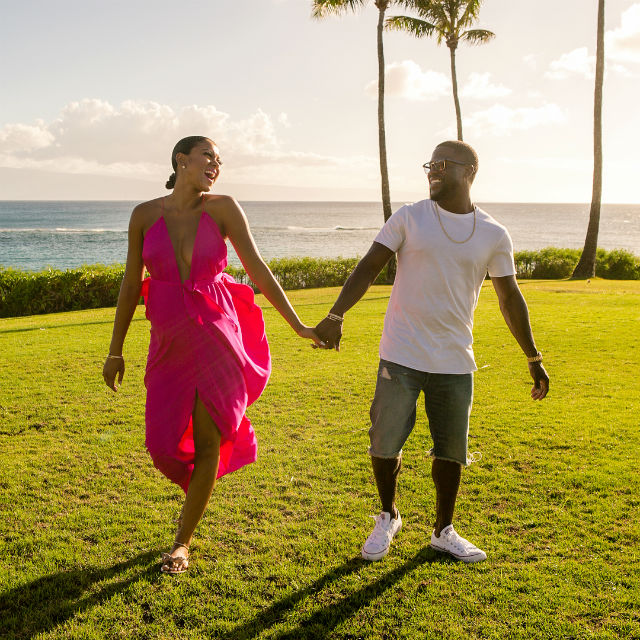 Another picture was of the Harts watching the ground to ensure that the pathway was safe. Kevin held his wife's hand and gently guided her along as she cradled her baby bump in the shot.
The Harts took to Instagram this past weekend to celebrate their one-year wedding anniversary with fans. Both Kevin and Eniko shared a beautiful video collage that reflected on their wedding day, which included Kevin's children, Heaven and Hendrix. The celebrity dad can be seen sharing a moment with his son, Hendrix, in one of the video frames. Hendrix doubled as his father's Best Man on the big day. Kevin and Eniko gave one another the sweetest anniversary messages online.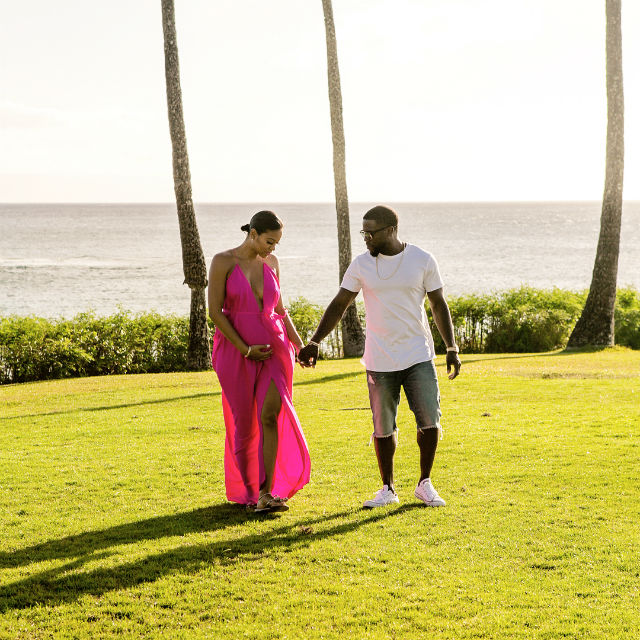 "Thank u for all that you do," Kevin told his wife. "Thank you for loving me and supporting me at the highest level…Thank you for loving and embracing my kids and the way you do…Thank you for turning my house into home…Thank you for simply making me Happy."
Eniko also wrote, "My partner in life, My other half that makes me whole, My SOULMATE. Thank you for always keeping a smile on my face. I love you more every day. 8 years together..1 year married..Forever to go!"
Eniko and Kevin Hart tied the matrimonial knot on August 13, 2016. The celebrity couple are expecting their first child, a son, to arrive in coming weeks.