Is Alexis Ohanian hoping for a boy? Maybe so. Serena Williams tells Vogue that her fiance has a strong suspicion that their first child will be a son.
"Alexis thinks we're having a boy, but I have a strong suspicion that it's a girl," Serena reveals. "Two weeks after we found out, I played the Australian Open. I told Alexis it has to be a girl because there I was playing in 100-degree weather, and that baby never gave me any trouble. Ride or die. Women are tough that way."
Williams smashed at this year's Australian Open to the extent of winning the competition. Her performance led many to call her a real-life superwoman. Although she is away from competition due to expectancy, Serena vows to return to the game.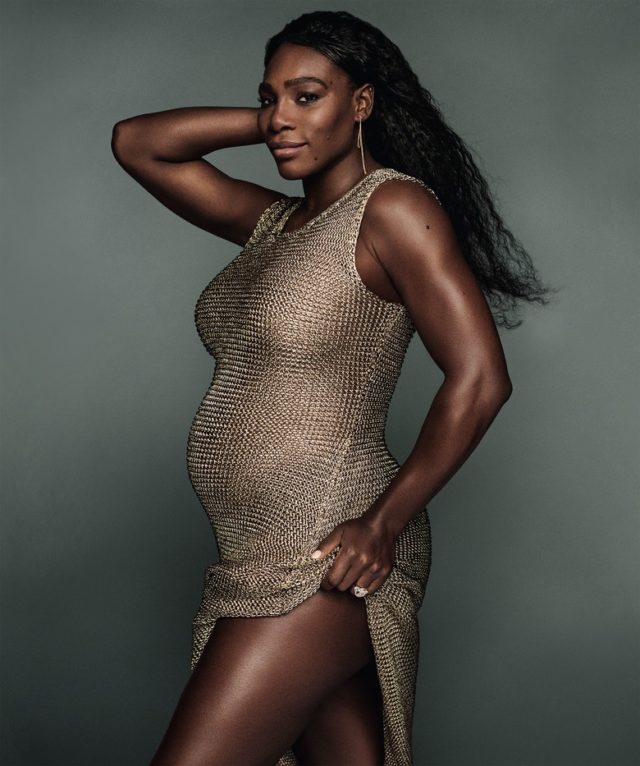 "It's hard to figure out what the end of your tennis career should look like," she shares. "I used to think I'd want to retire when I have kids, but no. I'm definitely coming back. Walking out there and hearing the crowd, it may seem like nothing. But there's no better feeling in the world."
Williams further explains, "Obviously, if I have a chance to go out there and catch up with Margaret, I am not going to pass that up. If anything, this pregnancy has given me a new power."
Such power from motherhood will definitely transfer to the tennis court and change the way that she competes. "I think people do love when I get angry—that's when the crowd cheers the hardest," she shares with Vogue. "But now I'm like, OK, I'm going to be a mom next time I play. I need to not make the baby faces anymore."
Find out more about Serena's career plans and more in her interview with Vogue here!