Serena Williams definitely considers herself a feminist. The expectant star talks about her journey to the top of her industry as a woman who's faced much opposition during her latest interview with Stellar magazine.
"There are barriers I hope to break so my baby, whether boy or girl, won't have to live under those stipulations," Serena shares. "I definitely am a feminist. I like to stick up for women and women's rights," she explains. "So many things happen and I just think 'Wow, why don't we have a chance?'If that makes me a feminist, I am proud to be one."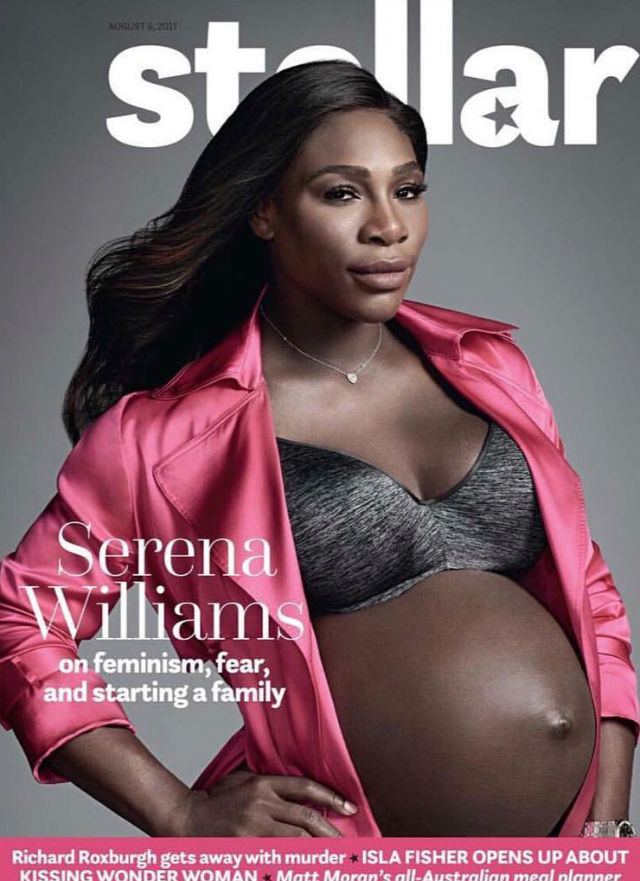 Williams was one of many women to join last week's movement to spread awareness about the pay gap between men and women still prevalent in the United States. Women in 2015 made 17 cents less on the dollar than men who completed the same tasks at work. Some experts claim that the gap is narrowing but others still complain that such inequality is shameful in a progressive nation such as the United States. Serena and dozens of other women in Hollywood agreed, which is why they showed their support for last week's event that highlighted disparities in pay directly affecting women of color.