New season, new night, same family returns to ABC on October 3rd for season 4, and this time, it is with an extra Johnson in tow!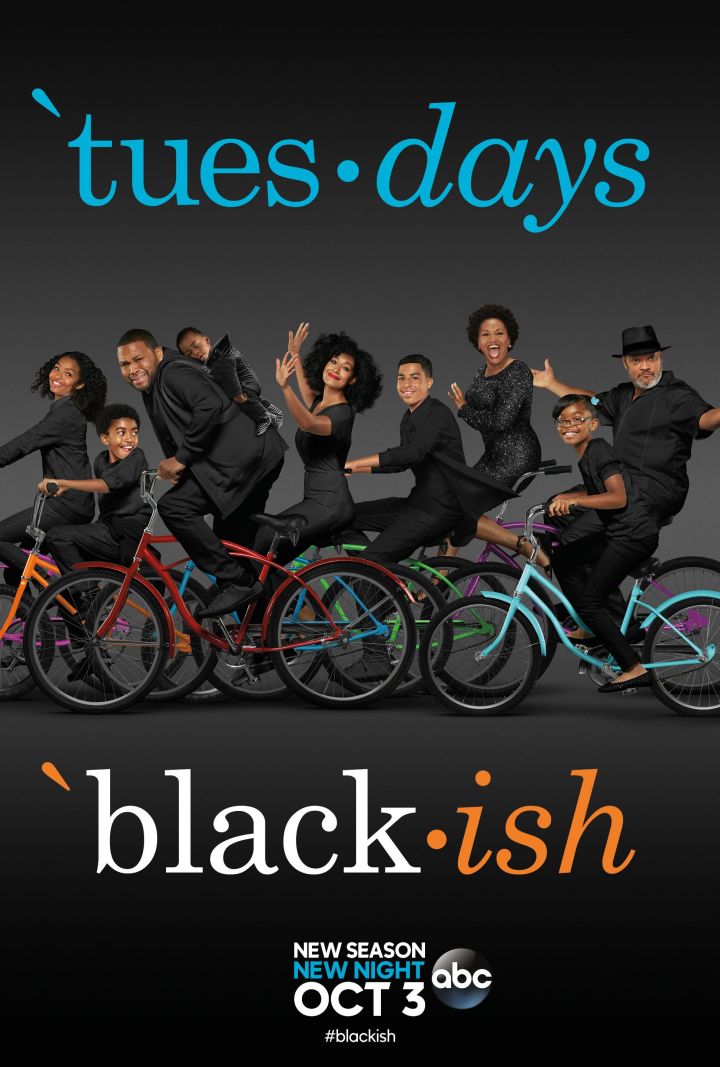 Recently, the new poster was revealed with the Johnson family announcing that season 4 is just around the corner. If you remember at the end of season 3, Bow, portrayed by Tracee Ellis Ross, had just given birth to the newest member of the Johnson clan, Devante. "It required tears and things like that, which are not things we usually do. And they were not supposed to be Carol Burnett tears, but real ones," Tracee Ellis Ross told Entertainment Weekly in an interview after the season 3 finale. "It was me stretching into an area that was absolutely new to me with a new director in a way that was not typical for our show."
The poster not only highlights the new addition to the family but it also emphasizes the fact that Black-ish will now lead ABC's Tuesday night line-up. It is safe to say that Tuesday's definitely will have a new family on the black and we can't wait to see what awaits the Johnson's this fall.