The 14th Annual V-103 & WAOK Car & Bike Show was held at the Georgia World Congress Center this past weekend with entertainment favorites such as Lecrae, Wale, Sevyn, Dae Dae, and Joe Gifted in attendance. Teyana Taylor, Iman Shumpert, and their daughter, Iman Tayla, made the day complete with their presence.
Little Iman was definitely a show stealer as she rocked denim wear with a short hairstyle. The little one gave mom loads of kisses before shedding love on dad.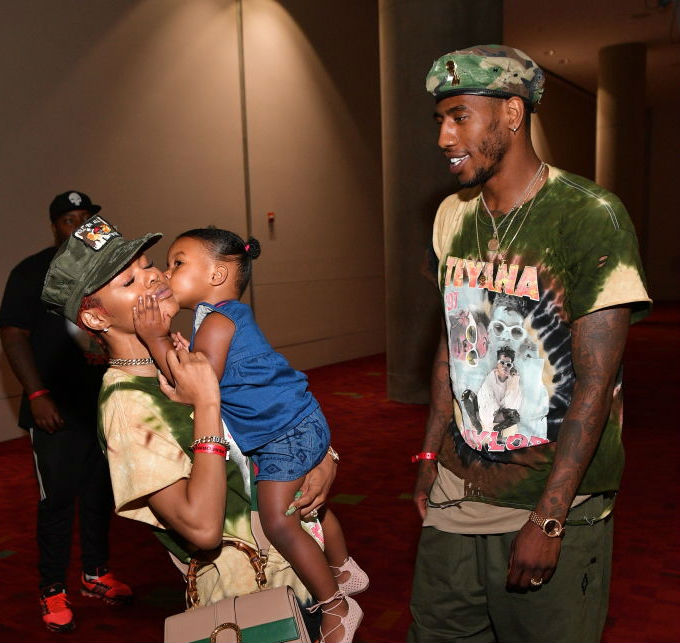 Iman Shumpert and Teyana Taylor are, for many people, relationship goals. The couple married in the most epic way after having a unique labor and delivery experience. Little Iman Tayla was born in the couple's bathroom in December 2015.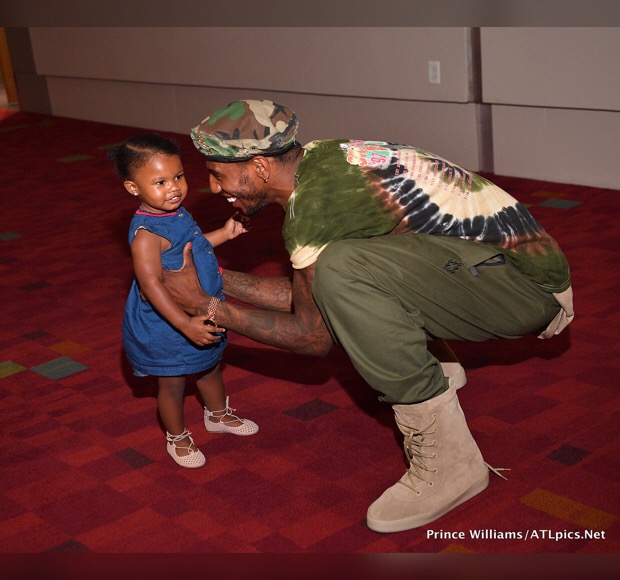 "She eats, sleeps just like Iman," Teyana revealed during her and Iman's recent interview with GQ Magazine earlier this year. Iman agreed with his wife regarding their daughter's sleeping habits and also commented on Iman's curious spirit. "She's like me as far as the curious parts," he said. "I'm like Curious George. My friends call me Jimmy Neutron. I'm always into gadgets and different stuff."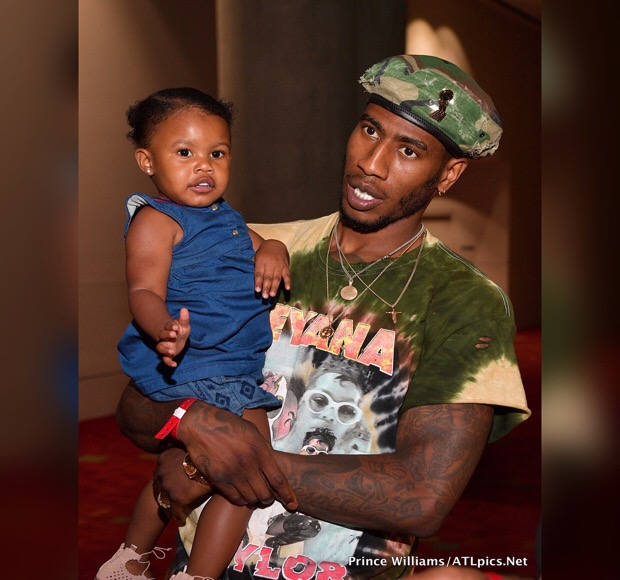 It will be interesting to see how little Iman Tayla handles the toddler years. She is Iman Shumpert and Teyana Taylor's only child.
Photos: ATL Pics.net