The long-awaited Spider-Man: Homecoming movie is finally about to make it's debut in theaters July 7th. However, on June 28th, at the TLC Chinese Theater in Hollywood, CA, Audi hosted the world premiere and the #younghollywood turned out looking red-carpet ready in full to see Zendaya make the transition from Disney starlet to movie star in her first big-film debut.
Wrapped in classic 1960s movie star glamour by @ralphandrusso, draped in jewels by @bulgariofficial and in matching shoes by @casadeiofficial, the KC Undercover actress looks like an effervescent flashback to the golden age of feminine beauty.
Even the legendary Michael Keaton, known for his crime-fighting skills on screen, took out a moment to "help" Zendaya on the red carpet avoid any and all wardrobe malfunctions.
Black-ish actress Yara Shahidi, dressed in @monsemaison, and Laura Harrier, who also appears in the anticipated flick as "Liz," dressed in @calvinkleinbyappointment and @bulgariofficial, created their own special #blackgirlmagic moment for photographers on the red carpet.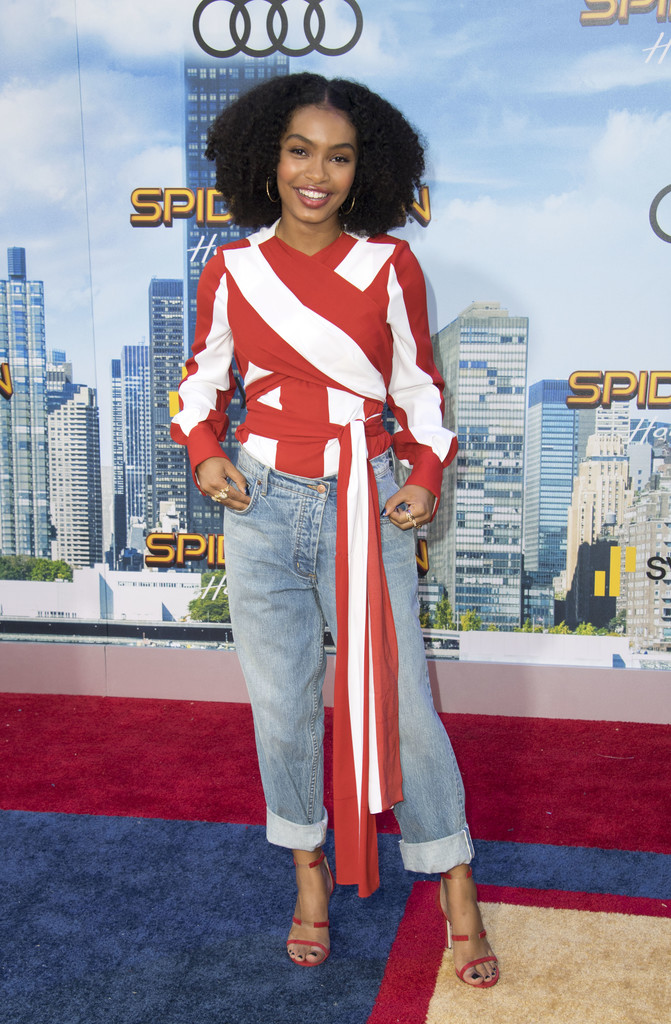 Actor Abraham Attah, who appears in the movie as "Abe," also hit the red carpet, representing his Ghanaian-nation, looking debonair as always.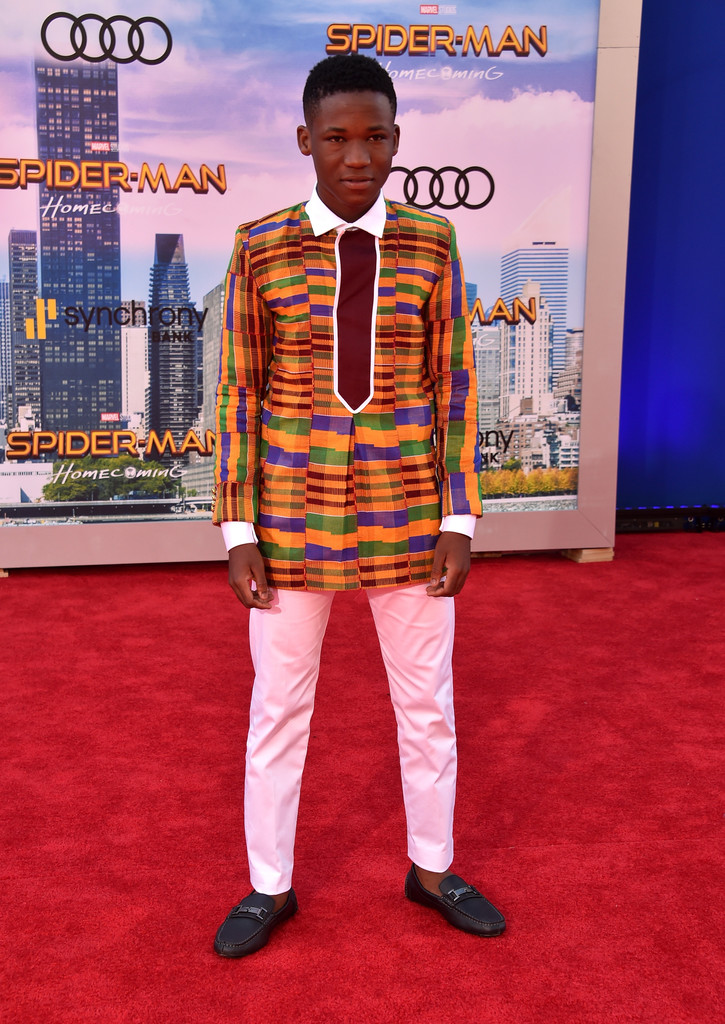 Trinitee Stokes was in attendance and even had a photo-op with Robert Downey Jr.
Spider-Man: Homecoming follows the events of the 2016 box office smash hit, Captain America: Civil War. In this installment of the superhero franchise, Peter Parker attempts to become a "normal" teenager all while trying to balance high school and his career as the web-slinging Spider-Man. Don't miss out July 7th, this film is destined to be the best in the franchise yet!