Just call them animal lovers! Monica and Shannon Brown recently took the kids to see nature's many exotic creatures at the Detroit Zoo.
Giraffes were probably at the top of the family's list of animals to see as Monica was photographed while attempting to feed one of the long-necked creatures in his habitat. The giraffe was the friendly kind who ate right out of the R&B singer's hand. Monica didn't seem as comfortable with the arrangement.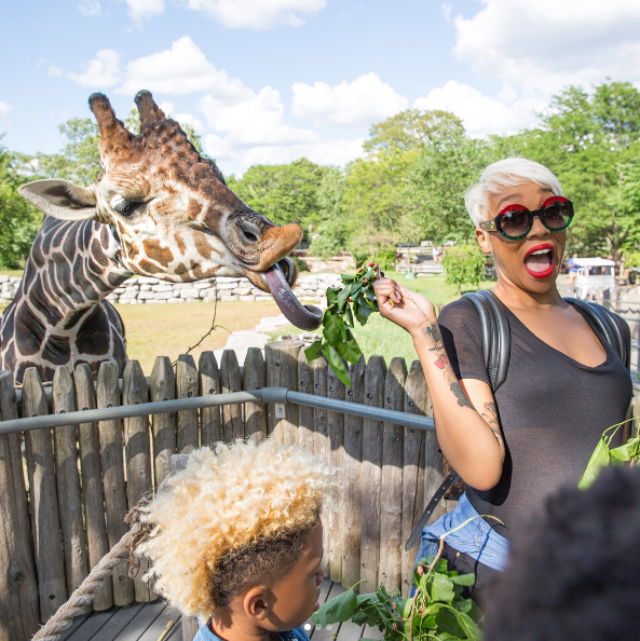 "We had the time of our lives at Detroit Zoo," the celebrity mom said after the trip. "Giraffes are Romelō's favorite animal," she added. "Mine and Lays are Tigers so we figured we shouldn't try and feed them," Monica mused.
The 'Code Red' singer also doted on her kids. "Unbreakable Bond," she told Instagram fans. "Limitless Love….. I would cross any ocean for the three of you," Monica wrote to her kids. She took extra time to gush about her daughter, Laiyah, who is the youngest. "@laiyahshannon you bring unspeakable joy…. Days off mean Fun Time."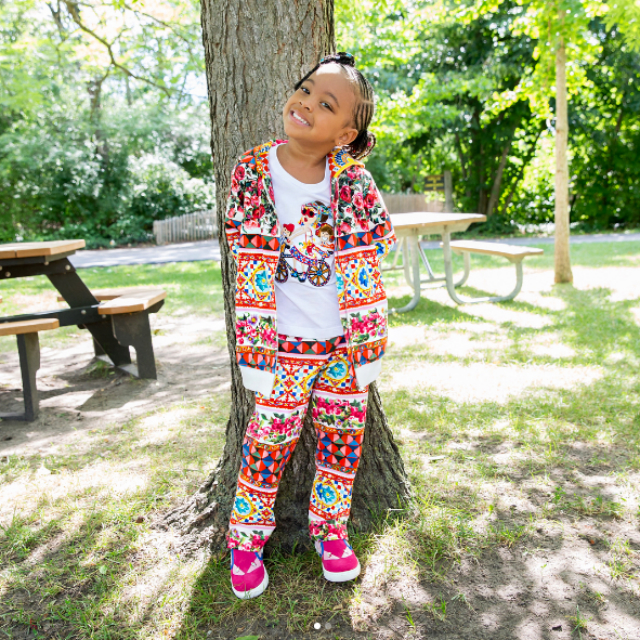 All of Monica's kids were dressed to impress during their recent visit to the zoo. Laiyah was rocking a Dolce & Gabanna sweatsuit. Rodney and Romelo were also wearing apparel from the designer along with Gucci sneakers. Monica told her fans that she purchased all of her children's clothing from Childsplay Clothing. "TOLD you I went crazy," she mused. "30% off sale now."
See more of Zaiyah, Romelo, and Rodney Jr.'s style in the gallery. Stay tuned for more Monica family news!