It looks like the next generation of Hip-Hop has made their mark and it's not in the studio but on the runway.
During Fashion Week in Milan, Christian Combs, son of Diddy, Cordell Broadus, son of Snoop Dog, and Diggy Simmons, son of Rev. Run, strutted their stuff as they walked the runway for Italian designers Dolce & Gabbana.
https://www.instagram.com/p/BVdT_j4jhkx/?taken-by=diddy
Clad in an Alice in Wonderland themed ensambles, the young men took to Fashion Week like a bonified pros. And of course, like true gentlemen, they were grateful for the opportunity.
"Walking in your show was a surreal experience," Diggy Simmons took to Instagram to thank the famed designers. "Thank you so much for inviting me."
https://www.instagram.com/p/BPVjqNBgZvR/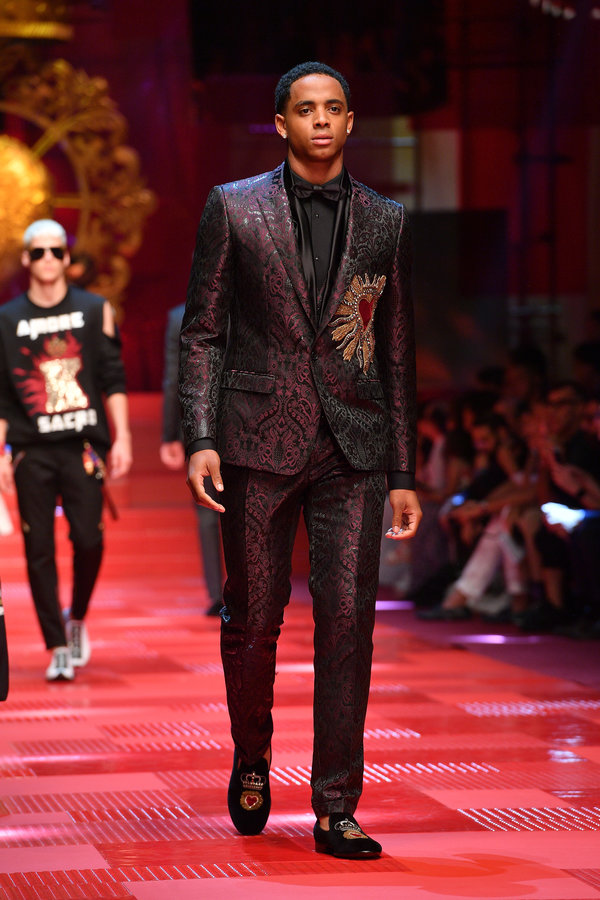 Of course, it definitely looks like all three young men have a long career ahead of them on the catwalk. These three have definitely found their nitch and beyond. We can't wait to see more from them as they claim the title as fashion's latest "it" models.