Sanya Richards-Ross and her husband, Aaron Ross, are ready for baby! The celebrity couple commemorated the impending birth of their child with a baby shower this past weekend.
Blue seemed to be the running theme as Sanya wore a beautiful patterned gown that featured the color. Aaron also had remnants of blue in his attire with his tie and handkerchief matching his wife's dress. Decorations at the bash served as a backdrop in one of the couple's photos as Sanya and Aaron cuddled while standing in the middle of the dining area in one shot. He placed a loving hand on her bump as she struck a pose for the camera.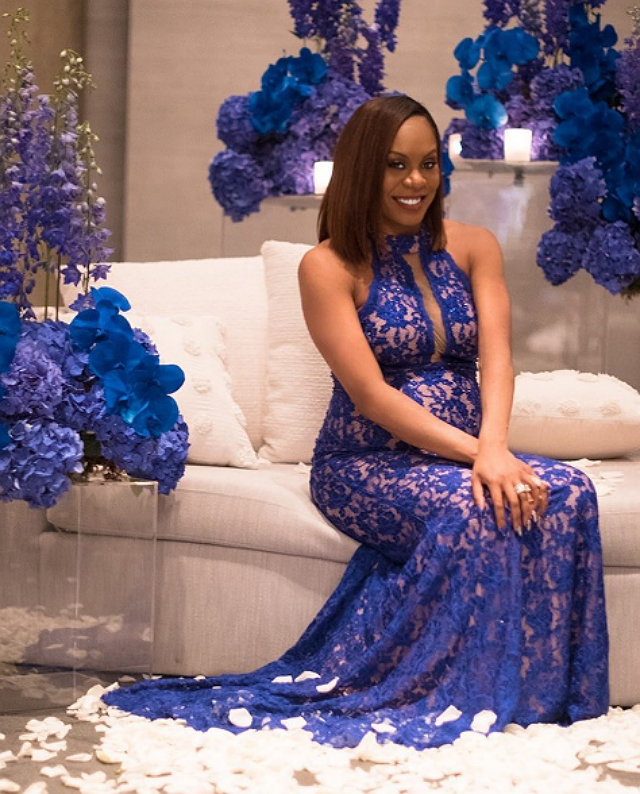 It is quite evident that Sanya and Aaron are expecting a boy. The couple revealed their son's name at the party via a monogram of their little that bore, "Aaron Jeremiah Ross Jr." Sanya and Aaron made sure that little Aaron's initials, which are A.J.R. II," were placed throughout the venue so that partygoers would know that the celebration was for him.
STEMS Floral Design + Productions provided the beautiful floral arrangements that filled the meeting room at the W Hotel in Austin this past weekend. The company truly went all out as there blue and purple flowers at every seat for guests to view and enjoy. There were even faux trees made of flowers to ensure that the experience was one of elegance.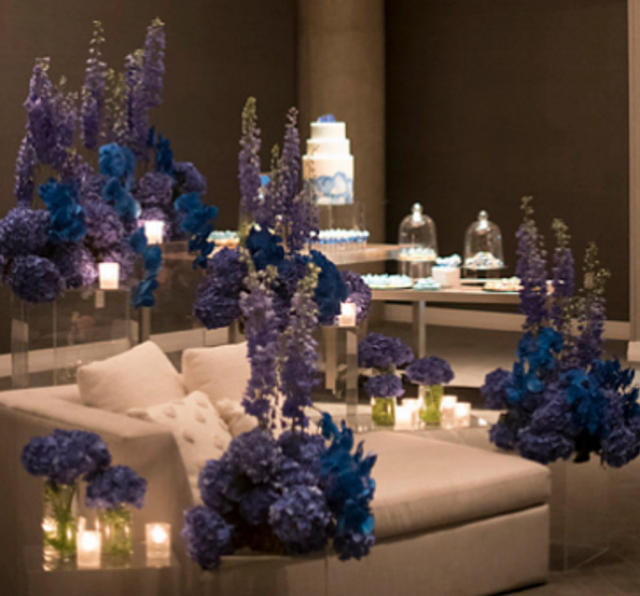 Graceful was certainly the only way to describe little Aaron's cake. The three-tiered masterpiece was primarily white with touches of blue throughout. Featured on top of the cake was little Aaron's initials.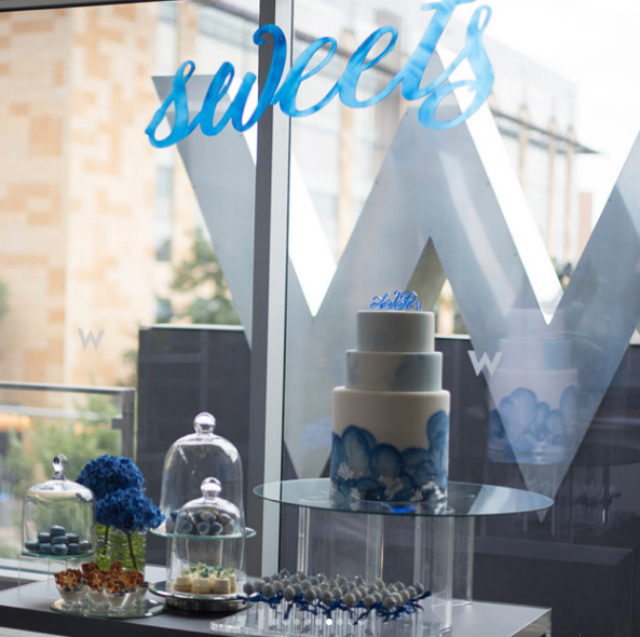 Sanya Richards-Ross and Aaron Ross are expecting their first child to arrive in coming weeks. Stay tuned for more Sanya Richards-Ross baby news!
Photo: PEOPLE