Gabriel Silva definitely believes in giving back, all while adding a slice of fun on the side. The eleven-year-old actor, model, and budding entrepreneur took time out of his schedule to golf for a cause as he recently took part in the third annual CharitaBulls ParTee for Special Olympics TX on May 1, at Top Golf Houston, in Houston, TX.
Hosted by Houston Texans Linebacker and Special Olympics TX Ambassador, Brian Peters and the CharitaBulls Philanthropic organization, the one of a kind, sold out event, gave everyone from professional athletes to television and film personalities the opportunity to team up for a lighthearted competition of Ultimate Top Golf, all while making a financial impact in addition to raising awareness for the cause.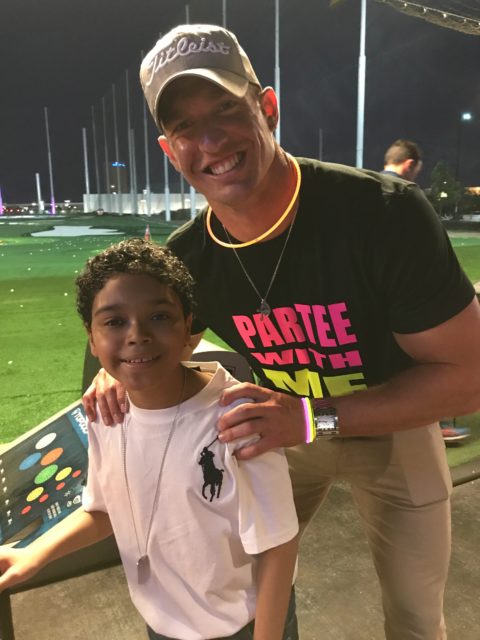 "Being asked to play as the only kid in the celebrity competition was an honor. I had such a blast," commented Silva in an exclusive statement for BCKOnline. "I am thankful that Mr. Peters and Miss Hollie invited me to be a part of such a special event to help raise funds for the athletes that compete in Special Olympics. Taking time to give back to your community is important. Get out and have fun while doing it!"
The event not only entailed a friendly golf competition between celebrity personalities but there was also a raffle and silent auction during the night's festivities. In total, the CharitaBulls ParTee for Special Olympics TX raised $36,000 for the over nine thousand athletes, in the Greater Houston area, that compete in 13 team and individual sports state, nation, and world-wide.
To find out more about CharitaBulls and Special Olympics TX and how you can get involved, visit their websites. As a portion of the CharitaBulls mission statement says, "…there is strength in numbers, and working together improves the lives of all involved."
Congratulations Gabriel on helping to make an impact! To follow this rising young star's journey on Instagram, click here.