Sixteen-year-old Willow Smith is perhaps one of the most multi-talented young people in Hollywood today. We have seen Smith transition between actress, model, activist, and now musician with the ease of a true Renaissance woman.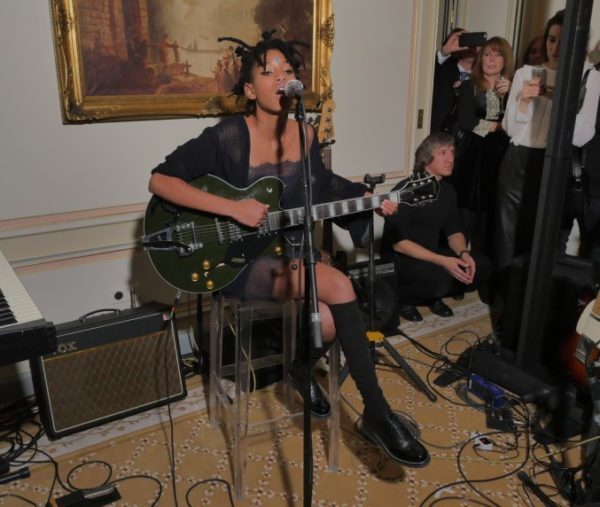 If you remember, late last year, at the Ritz Paris on December 5th, at the 2016 Chanel Collection the Metiers d'Art show, the talented teen performed a beautifully rendered acoustic version of her song, "November 9" in public for the first time, leaving guests dismayed by her powerful voice and prolific lyrics.
https://www.instagram.com/p/BTZ3vKTA5FG/?taken-by=willowsmith 
Recently, via Twitter, Jaden Smith announced that he and his sister were starting a band with girlfriend, Odessa, and that new music from the group would be dropping soon. However, Jaden isn't the only one wanting to tap into his sister's musical genius.
Variety Magazine has reported that Refinery29, a digital media company, is targeting female audiences and they have tapped Smith to be a part of their 2017 "rule-defying storytellers" project, along with Rashida Jones, Chloe X Halle, and more.
Check out Smith's Justin Timberlake cover below as she casually waits on Uber. This member of #younghollywood is defining the odds, proving that she unquestionably has got talent and we cannot wait to see more of it.
https://www.instagram.com/p/BSXTgQHA2bt/?taken-by=willowsmith