Rory Lane, the daughter of RL Huggar and Lena Huggs, is a mini fashionista and now your little cutie can dress just like her! In the picture above, Rory is wearing a floral onesie with bottom snap closure. It has black pom pom accents and it comes with a self-tie hair band. It retails for $30.00.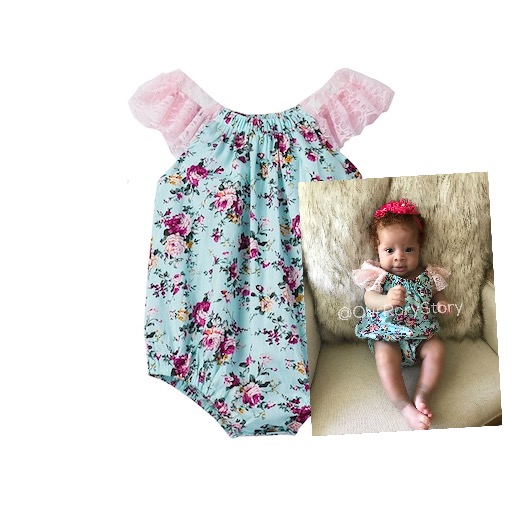 LACEY FLORA
The "Lacey Flora" onesie is a teal floral onesie with light pink lace wing sleeves. It has elastic thighs. RoryLane is wearing a 70 (3m-6m). 80(6m-9m), 90 (9m-12m), 100 (12m-18m). It retails for $25.00.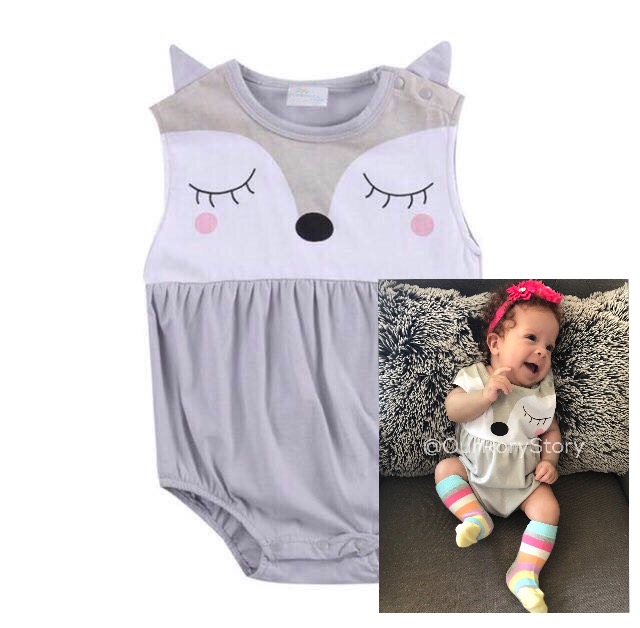 FOXY
The "Foxy" onesie is a balloon one piece with 3D ears and elastic around the thigh. Size approximates 80 (6m-9m), 90 (12m-18m), 95 (24m).  It retails for $25.00.
Head over to LenaDanielle.com/rorylane