Between her acting commitments and social activism, Skai Jackson is probably one of the hardest working teenagers in Hollywood today.
On April 21, 2017, the fourteen-year-old Disney actress co-hosted and spoke to 15,000 students and educators during the WE Day celebration in Seattle, WA at the KeyArena at the Seattle Center.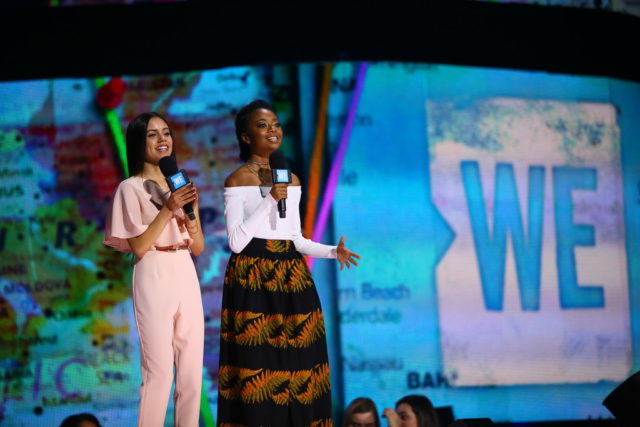 WE Day is a world-wide movement that brings people together, giving them the tools to take action and change the world, with the focus of taking "me" and shifting it to "we".
Shortly after her amazing WE Day presentation, the young starlet jet-setted across the country to New York, City to attend the 9th Annual Shorty Awards at the PlayStation Theater on April 23rd.
The Annual Shorty Awards honor the best of the best in regards to social media influencers, brands and organizations that have taken over Facebook, Twitter, YouTube, Tumbler, Instagram, Snapchat, Vine, and more, making an impact, to change the world.
Winners are chosen via a combination of public votes and scores given by the Real Time Academy. Past winners include Taylor Swift, DJ Khaled, J.K. Rowling, and many more.
We can't wait to see where Jackson turns up next. We definitely know that where ever it is, she will continue to spread the message of her mission, uniting a generation to speak up for what they believe.