Ciara is ready to pop! The 'I Bet' singer recently shared an expectancy picture with fans this past weekend that showed her heavily pregnant and glowing.
"How I love her," one fan wrote. Ciara was posing in a dress while showing off her protruding stomach to fans. The singer was standing in front of the ocean while smiling. "Blessed pregnancy," a follower commented.
Ciara and Russell Wilson are counting down the days for their little one's arrival. "We have another little one on the way so it's going to be a blessing for sure," Russell told PEOPLE a few weeks back. "To be able to embrace what's coming soon is going to be great."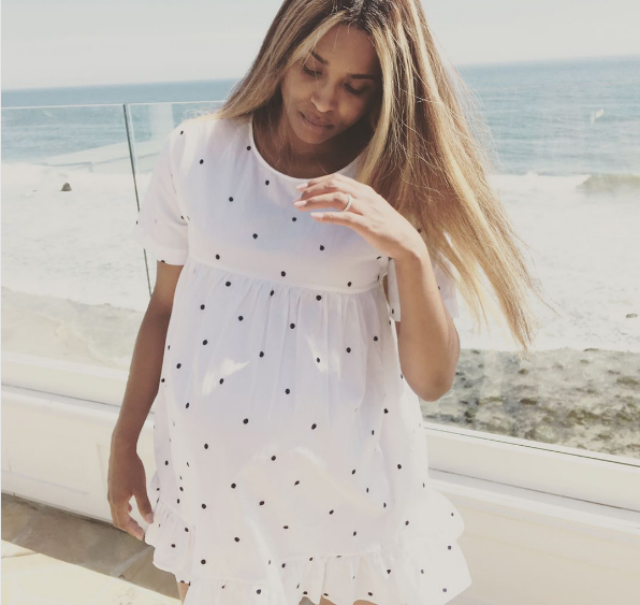 Russell went on to tell media that love is the key to his and Ciara's blended family. "It's a crazy world that we live in and we're just trying to love as much as possible," he said. "I know Ciara and I are super focused on that. Loving one another, loving our kids and just loving the world."
Ciara and Russell Wilson's little one will be the couple's first child. The newborn will join Ciara's son, Future Zahir, at home.
Stay tuned for more details surrounding Ciara's pregnancy!