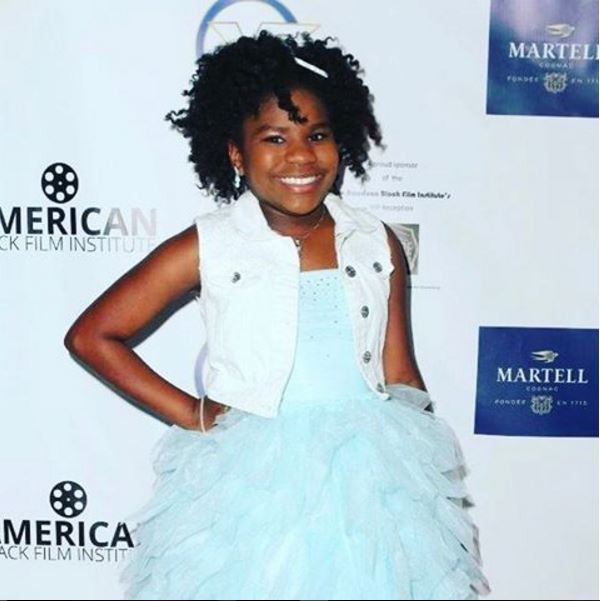 Born in Jackson, Mississippi, via a challenging c-section, Trinitee Stokes' parents knew that there was something very special about their daughter that would lead her towards greatness.
Having the umbilical cord wrapped three times around her neck, there was no other option but to deliver the young rising star in a hurry. "I do believe God had his hand on me, on my life, to keep me from dying...he is always present in my life and has done everything for me," Stokes commented in a recent interview with the Clarion Ledger.
Devout previous members of Clinton's Christ Covenant International Church, and as a a result of their daughter's miraculous birth, Kia and Ron Stokes decided to name their child Trinitee. "Because we believe in God, whenever anyone called on her, they'd also be calling the father, the son and the Holy Spirit," Ron Stokes commented to the Clarion Ledger. "We want to remind her whose image she is created into and that she doesn't forget her biblical principles."
Growing up with a playwright mother, it was obvious that, at an early age, Stokes had a knack for memorizing lines. "You could see the light bulb go off," he stated regarding his daughter's innate talent. "She fell in love with the admiration and the real-time reaction. She was a natural."
Attracting the attention of Sharon Ward, a Jackson-area talent agent, Stokes was able to showcase her talent for industry representatives who all wanted to work with the star. In the summer of 2012, the Stokes family moved to Los Angeles to help make her Disney dreams come true, with landing a role on KC Undercover as Judy Cooper, the robot little sister. Stokes comments in the article that Judy Cooper is similar to her real-life persona and wishes that sometimes she could actually have "a dictionary for a brain."