Ayesha Curry is parenting and building her empire. The celebrity mom recently partnered with Meyer and the Food Network to launch her lifestyle cooking brand that is set to hit retail stores this fall.
"At Meyer, we're very deliberate about the brands and collections we bring to market, and each one has its own distinct personality and place in the market," Darrin Johnston, managing director of Meyer U.S., says. "The Ayesha Curry consumer is in prime household creation years, often with a young family, and has a design aesthetic that is eclectic, sophisticated, welcoming, and on-trend. We believe there is an opportunity to better serve this new and growing consumer across many housewares categories with a design and personality that is uniquely Ayesha."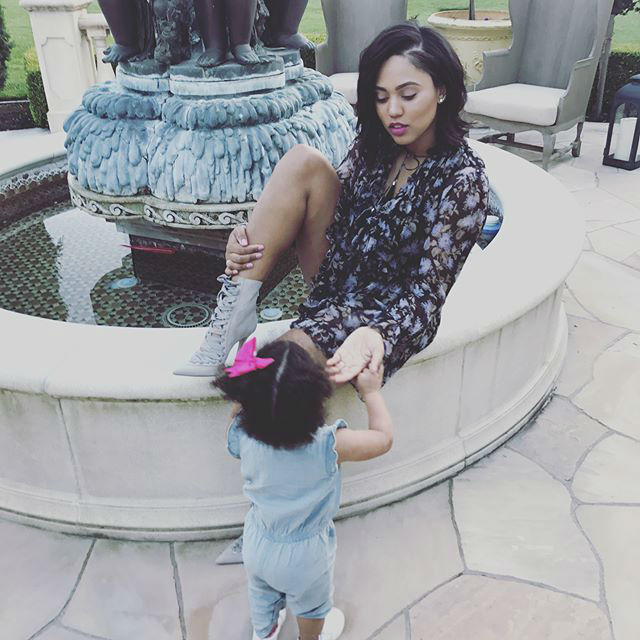 Ayesha's line is one of several in Meyer's Celebrity division that features stars like Rachael Ray and Paula Deen on its ticket. The idea behind Curry's creations is authenticity as many of her fans are moms who enjoy cooking sessions with the kids.
"It's extremely important to me to be involved in all the details, from choosing Pantone colors, finishes, and design features, to selecting the shape of my cookware handles," Mrs. Curry says of her brand. "I hope that my line inspires people to get in the kitchen, roll up their sleeves, and enjoy the whole experience of preparing and sharing meals with their family and friends. My goal is to make cooking effortless, chic, and most importantly, fun."
We can certainly count on Ayesha's oldest daughter, Riley, to help the star mom promote her new brand as the youngster has helped Ayesha market other products in her retail empire. Check out Riley's latest video, in which she shares the wonders of creating with slime, below!