With Easter less than two weeks away, it's high time to get into the spirit of the holiday. Luna Stephens is definitely ready as she recently visited the Easter Bunny with her parents.
Chrissy Teigen and John Legend were all smiles while taking a family portrait with the magical character. Luna was sure to connect with the Easter Bunny while sitting in her father's lap. The little one was in color sync with her mom as she rocked a pink dress fit for spring.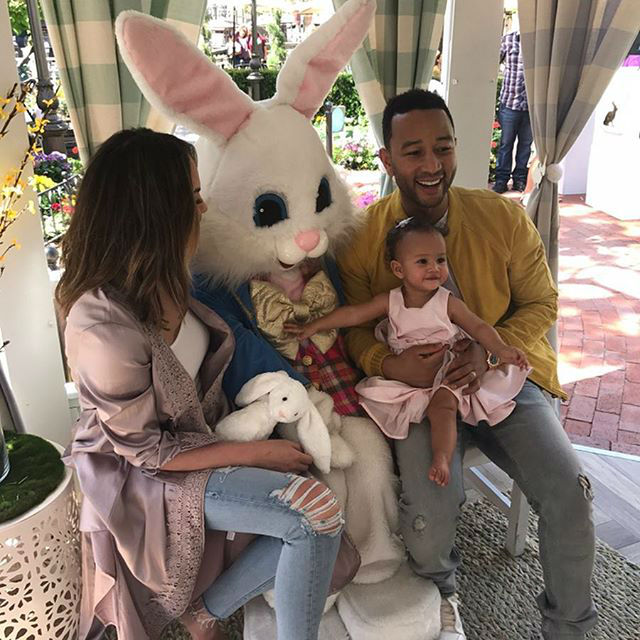 Life for John and Chrissy as parents is fabulous despite the challenges that they endure. It was just a few weeks ago that Teigen's story of postpartum depression resonated with thousands of new moms who were also experiencing the growing pains of parenthood.
"It's a difficult thing to be a new father and for my wife to be a new mother," John later told media. "[Parenting] advances the level of partnership you share. It's exciting to see how we as a couple grow together and learn how to react to the challenges and the joys," he added.
Luna is Chrissy Teigen and John Legend's only child. She celebrates her first birthday on Good Friday.