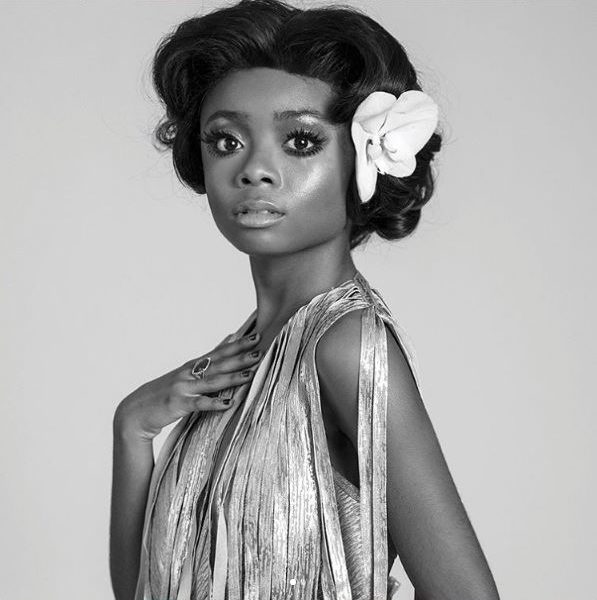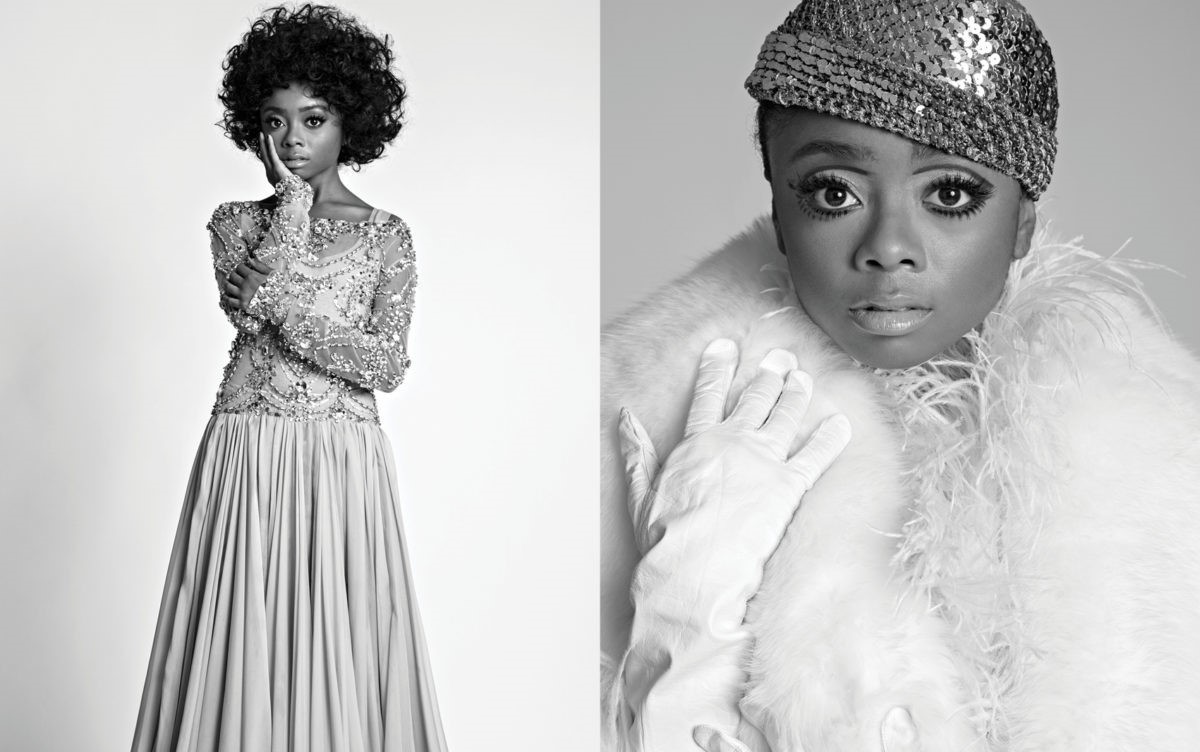 SKAI JACKSON PAYS HOMAGE TO DIANA ROSS AND "MAHOGANY" IN FASHION SPREAD
Skai Jackson
Recently, Jackson was named one of Time Magazine's '30 Under 30' and one of Ebony Magazine's '100 Power Players in Hollywood,' when asked how she felt about the honor, the teenage starlet comments to the magazine, "the positive side is that I get to do what I love, experience so many things, and be acknowledged from many magazines and on social media. The negative side of it is that people judge everything I do, people think that I have a lot of pressure on me (which I don't) and people always have something negative to say! But I don't let that affect me and I keep doing what I'm doing."
Source: In the picture on the left, Jackson is wearing a sheer beaded gown by Sigrid Freiha and a COS Metallic Tank. In the picture on the right, Jackson is wearing a white fur vest by Thomas Wylde and Turban by Paper Bag Princess. She is also wearing white feathers. and gloves by The Paper Bag Princess as well. Photo Credit: The Untitled Magazine - Photography by Erik Asla, Fashion Editor Phillip Bloch.
Skai Jackson recently chatted with The Untitled Magazine's style director, Phillip Bloch, about everything from what it is like to have found fame at such a young age to her unique style.  In addition to giving the magazine a sneak peek into what it is like to be "Skai Jackson", the fashionista also pays homage in the spread to her idol-Diana Ross and the fashion of Mahogany, elegantly spun Jackson style. Take a peek at our gallery to see the spread and read some of the most poignant moments from Jackson's interview! To read the interview in its entirety, click here.